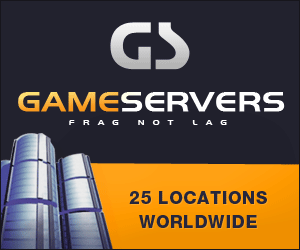 ANDREW BAGNATO
Associated Press
SCOTTSDALE, Ariz. -
The Boise State Broncos left their resort hotel Tuesday to make room for the Florida Gators, who arrived to prepare for next week's BCS title game against Ohio State.
But the ninth-ranked Broncos remained the talk of college football on the day after their exhilarating 43-42 overtime victory over No. 7 Oklahoma in the Fiesta Bowl on Monday night in Glendale. That's what happens when a team comes out of the college football hinterlands and takes down a traditional powerhouse with plays that looked as if they were drawn up in the dirt.
For one day, at least, Boise State's victory cast a shadow over the Bowl Championship Series title game. Florida coach Urban Meyer and Ohio State's Jim Tressel both fielded questions about the upstart Broncos and their miraculous victory.
"I hate to say this, I fell asleep and my wife kept hitting me," Meyer said after the Gators landed at Sky Harbor Airport. "She said it was the greatest football game she ever saw."
Shelley Meyer wasn't alone. In a crowded bowl season, Boise State's victory was an unexpected delight that turned the tradition-laden Rose Bowl between Michigan and USC, which preceded it, into a virtual junior-varsity game.
"This probably goes down in the history of college football," said Broncos quarterback Jared Zabransky, who threw three touchdown passes to earn offensive most valuable player honors.
The Broncos blew an 18-point lead midway through the third quarter, then twice overcame touchdown deficits - once in the final minute and again in overtime.
Two plays made it happen and left fans buzzing as they returned to work on Tuesday.
The first came on a hook-and-lateral pass with the Broncos trailing 35-28 and facing fourth-and-18 from the 50-yard line in the final seconds of regulation. Zabransky hit Drisan James at Oklahoma's 35, and James pitched the ball to Jerard Rabb, who outran the pursuit to the end zone with 7 seconds to play.
"You hope you never have to call it because it's not a good situation," said Boise State coach Chris Petersen, who is 13-0 as a head coach. "But we work on it every week, once a week on Friday. The guys love it."
That sent the game into overtime. After the Sooners' Adrian Peterson scored on a 25-yard run on the first play, the Broncos tied it up on a fourth-down pass from receiver Vinny Perretta to Derek Schouman.
Sensing that his players were exhausted, Petersen had already decided to go for 2. "We liked the play we had for a 2-point conversion," Petersen said. "It really wasn't a difficult decision at that point."
The Broncos lined up with three wide receivers to the right. Zabransky faked a pass to that side, then handed the ball behind his back to tailback Ian Johnson, who swept around left end and into the end zone.
The Sooners fell for it hook, line and sinker.
"We were kind of like in awe the way (Zabransky) did the misdirection with the ball," Oklahoma linebacker Rufus Alexander said.
If either play had failed, the Broncos would have become a footnote. Instead, the Western Athletic Conference champions became a prime exhibit in the case for opening the BCS to unaffiliated conferences.
"Boise State controlled the game," WAC commissioner Karl Benson said. "After Oklahoma came back, when Boise State had to pull out the trick plays, they pulled them out. And they didn't execute them against Sacramento State on Sept. 1. They executed them perfectly against Oklahoma on Jan. 1.
"I think it will, hopefully, at least diminish some of the fear or the concerns that were out there within the college football community that we didn't belong," Benson said.
Non-BCS conferences are 2-0 in BCS games. Two years ago, Mountain West champion Utah crushed Pittsburgh 35-7 in the Fiesta Bowl.
Meyer coached the Utes that night, but he had already accepted a big-money offer from the Gators. Two years later, he discounted the distinction between the six BCS conferences and their oft-overlooked brethren.
"I think that the separation of BCS, non-BCS, I think that era is over," Meyer said. "Everybody knows what Oklahoma was getting into - everybody that knows football."
Still, there's a vast difference in resources. According to U.S. Department of Education statistics, Oklahoma reported that its football program earned $33.7 million and spent $13.8 million in 2005-06, the most recent figures available. Boise State reported that its football team earned $8.5 million and spent $4.5 million.
The Broncos were only invited to the Fiesta because the BCS, facing threats of federal legislation and lawsuits, eased access for unaffiliated conferences this year when it added the stand-alone title game. A year ago, Boise State would not have been guaranteed a BCS slot.
"I think that it is harder for some of the smaller conference schools to make it, but the BCS committee and the whole process has made it easier access, which is the right thing to do," Meyer said.