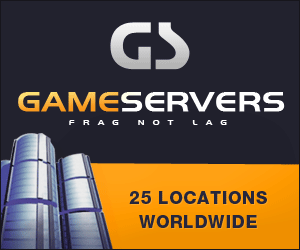 Washington Post
December 15, 2006
Pg. 24
Witnesses Say At Least 25 Were Abducted, Including Sunnis, Shiites and Christians

By Sudarsan Raghavan, Washington Post Foreign Service
BAGHDAD, Dec. 14 -- Hardly a soul stirred on Thursday afternoon inside the warren of narrow dark alleys and side streets in Sanak, one of the Iraqi capital's busiest commercial districts. Shop after shop remained closed, their steel doors sealed with thick padlocks. Empty stalls, flanked by apartments filled with cowering residents, served as a silent coda to what had unfolded two hours earlier.
Gunmen in camouflage uniforms drove up in 11 cars at about 10 a.m. and surrounded the area, just around the corner from an Iraqi police checkpoint, witnesses said. Some wore black ski masks, others black bandannas. They casually went from business to business, spending 30 minutes rounding up at least 25 shopkeepers, witnesses said. The men hustled their captives past the stalls and stunned customers, grabbing a few bystanders along the way.
"They took Sunnis, Shiites and Christians," said Ziad Ali, one of the shopkeepers. "They did not differentiate. They even grabbed six boys."
The mass abductions, brazen even by Baghdad standards, were the latest sign of worsening insecurity in the capital. Two days ago, 70 day laborers were killed in a car bomb attack in another busy district. A month ago, gunmen who claimed to be from the Shiite-run Interior Ministry seized as many as 150 people from an agency of the Ministry of Higher Education, which is controlled by a Sunni Arab party.
Thursday's well-orchestrated kidnappings did not appear to be sectarian in nature or a reprisal attack, shopkeepers and officials said.
"This is very serious. This happened in the heart of Baghdad," said Mohammed al-Askari, a Defense Ministry spokesman. "This is to create a state of chaos, so they can say the government has failed, the political process has failed. This is aimed at stopping life in the city."
The assault occurred on a day when a U.S. congressional delegation, led by Sens. John McCain (R-Ariz.) and Joseph I. Lieberman (D-Conn.), visited Baghdad. McCain repeated his call to deploy more U.S. troops to Iraq, saying 15,000 to 30,000 more were needed to stem the sectarian violence and bring stability.
"The American people are confused, they're frustrated, they're disappointed by the Iraq war, but they also want us to succeed if there's any way to do that," McCain told reporters inside the U.S. Embassy.
Meanwhile, Lt. Gen. Raymond Odierno began his duties as the number two U.S. general in Iraq, replacing Lt. Gen. Peter W. Chiarelli. Odierno told reporters that sectarian strife and car bombs were the main challenges to security in the capital. He reiterated views stated earlier by Chiarelli that a multi-pronged effort that includes economic, political and military measures was needed to contain the violence.
Sen. Lindsey O. Graham (R-S.C.) described the changes he saw in Baghdad in stark terms. "The first time I came here with Senator McCain, we went rug shopping," he said. "Yesterday, we moved around in a tank. It's one of the most dangerous places on the planet."
By Thursday evening, it was unclear how many people had been abducted in Sanak, with estimates ranging from 25 to as many as 70. Brig. Abdul-Karim Khalaf, an Interior Ministry spokesman, said that several victims were later released and that the investigation was continuing.
Khalaf said the kidnappers in Sanak, a bustling market for automotive spare parts, wore army uniforms. There is growing evidence that Shiite militias fomenting sectarian violence have infiltrated the police and to a lesser extent the army.
But Askari, the Defense Ministry spokesman, said investigators from the army also conducted interviews in Sanak and arrived at a different conclusion.
"Some of the police battalions wear the same camouflage uniforms as the army," Askari said. "And some of the people we interviewed said the vehicles they used were not the type used by the army."
He said Thursday's incident demonstrated how easy it still is to buy official police uniforms. "In the center of Baghdad, you can find people selling them. This is the responsibility of the Ministry of Interior, not the Ministry of Defense."
In addition to the uniforms, witnesses said, the gunmen wore official bulletproof vests and carried shields. They appeared to be targeting certain shops. Robbery did not appear to be a motive, witnesses said.
"It was not a matter of money," said Baha Hamdani, a store owner who was one of the few people orbiting the empty stalls and shuttered shops. "I had plenty of money, but they didn't come after me."
When asked why the gunmen targeted Sanak's merchants, he replied: "They took them in order to kill them. This is the only reason."
Ali, the shopkeeper, said the gunmen stopped rounding people up when they heard sharp claps from one of their leaders. Then they took the men and pushed them into their vehicles before driving off. The attack emptied the market. "Everyone ran upstairs," he said.
Ham