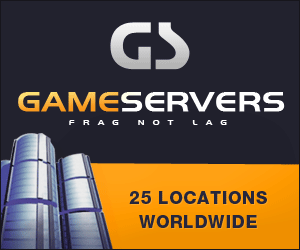 Washington Post
May 12, 2007
Pg. 1
As He Talks Tough, U.S. Pursues Diplomacy
By Robin Wright, Washington Post Staff Writer
Aboard an aircraft carrier in the Persian Gulf 150 miles off Iran's coast, Vice President Cheney warned Tehran yesterday that the United States and its allies will not allow Iran to acquire nuclear weapons, close off vital sea lanes for oil supplies, or control the Middle East.
Cheney issued the blunt warning during his Middle East tour, and just two days before Iranian President Mahmoud Ahmadinejad makes his own trip to the Gulf. The two visits reflect the growing rivalry between Washington and Tehran for influence in the region.
"Throughout the region our country has interests to protect and commitments to honor," Cheney told Navy staff aboard the USS John C. Stennis. "With two carrier strike groups in the Gulf, we're sending clear messages to friends and adversaries alike. We'll keep the sea lanes open. We'll stand with our friends in opposing extremism and strategic threats. We'll disrupt attacks on our own forces. We'll continue bringing relief to those who suffer and delivering justice to the enemies of freedom."
Despite Cheney's tough talk, however, the United States faces so many challenges in Iraq that it is also trying to launch diplomatic dialogue with Tehran to help stabilize the war-ravaged country. As Cheney spoke in the Gulf -- after stops in Iraq and the United Arab Emirates -- the State Department was working to set up a meeting in the next two weeks between senior U.S. and Iranian officials in Baghdad, U.S. officials said Friday.
The divergent approaches toward Iran reflect the tensions within the administration, particularly between the State Department and the vice president's office about whether to engage with Iran and, if so, how far to go. The bilateral talks being planned and the scope of discussion will be reviewed after the vice president returns from his tour next week, U.S. officials say.
Some in the administration refer to the divergence as a good-cop, bad-cop strategy, while others say that it reflects a deep policy divide, with Cheney trying to stall or undermine diplomatic outreach efforts.
Analysts say U.S. strategy is instead simply contradictory. "On the one hand, U.S. policy involves a series of coercive steps -- U.N. resolutions, financial sanctions, arresting Iran's operatives in Iraq, trying to mobilize the Gulf states against Iran, giving the kind of speeches with symbolism done today -- that is quite comprehensive," said Ray Takeyh of the Council on Foreign Relations. "On the other side, it's an offer to negotiate that is not well laid out. But the conciliatory effort is totally negated by the coercive steps, which is why it's not working."
The United States also may have limited leverage in using either diplomacy or pressure to win Iran's cooperation, given that the changing realities in Iraq increasingly favor Iran.
"There's a critical difference between U.S. time and Iranian time when it comes to Iraq," said Anthony H. Cordesman of the Center for Strategic and International Studies. "The U.S. is under more pressure by the day to leave Iraq as soon as possible. Iran is watching, on the other hand, a political structure where Iraqi Shiites with close ties to Iran are gaining in power."
The bilateral talks were agreed to by Secretary of State Condoleezza Rice at the international summit on the future of Iraq last week, according to senior U.S., Iraqi and Iranian officials. The meeting is an alternative to the failed Iraqi initiative to bring Rice together with her Iranian counterpart last week in Egypt. Details of the meeting are being worked out through Swiss and Iraqi officials and other channels.
The lead U.S. representative would probably be U.S. Ambassador to Iraq Ryan Crocker, U.S. officials say. Iran has not yet determined its delegation, but senior diplomat Abbas Araghchi has represented Tehran at two earlier meetings of Iraq's neighbors also attended by U.S. officials.
State Department officials hope the initial talks can later involve senior officials and address a broader range of subjects -- effectively launching a long-term bilateral process. But U.S. officials stress that talks in Baghdad would be limited to Iraq, while the international dispute over Iran's nuclear program will be conducted only by a group including the five permanent members of the U.N. Security Council and Germany.
The U.S. diplomatic effort is also vulnerable because of the growing outcry over Iran's detention of Americans over six months. Democratic presidential candidates Barack Obama and Hillary Rodham Clinton as well as three senior lawmakers yesterday called for the immediate release of Haleh Esfandiari, the Iranian American scholar imprisoned in Iran on Tuesday after more than four months under virtual house arrest.
"The Iranian government's detention of this 67-year-old grandmother and scholar shows its complete disregard for basic human rights," Obama said in a statement. "If the Iranian government has any desire to engage the world in dialogue, it can demonstrate that desire by releasing this champion of dialogue from detention."
In a joint statement, Sen. Barbara A. Mikulski and Sen. Benjamin L. Cardin, both Maryland Democrats, urged Iran to make a "gesture of goodwill" to the American people by immediately releasing Esfandiari, who is director of the Middle East program at the Woodrow Wilson International Center for Scholars and a Potomac resident.
Rep. Chris Van Hollen (D-Md.) said he plans to call on his congressional colleagues to pass a resolution demanding Esfandiari's "immediate and unconditional release." The imprisonment "shows a gross disregard for the rule of law and belies statements by Iranian government officials that Iran would like to improve relations with the United States," Van Hollen said.