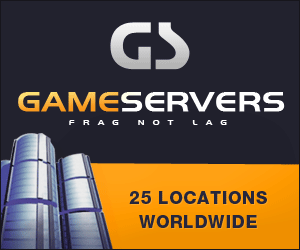 USA Today
May 2, 2007
Pg. 13
The Pentagon's Revised Policy Calls For Shorter Deployments Overseas. It Also Means Shorter Training Periods For Troops.
By Oren Dorell, USA Today
CAMP ATTERBURY, Ind. — Sgt. Dave Kinyon stood in the middle of a group of helmeted men and women dressed in camouflage rain gear and Kevlar vests, an M-9 pistol in his hand.
"If it jams you rap it once, pull back and fire," he said, tapping the handle and pulling the slide as rain, sleet and sub-40-degree wind whipped the shivers into his squad. "When you run out of rounds, drop the magazine, don't waste your time picking it up. You only have seconds with each target."
Kinyon's military police unit in the 76th Infantry Brigade Combat Team is among units from four states that will be the first to come under a new policy of shorter stints in Iraq and a shorter training period beforehand. Some in the Guard, from new enlistees to former active-duty soldiers and commanders, are concerned that the schedule will make it harder to prepare properly. They say they haven't trained yet with armored Humvees and fully equipped rifles.
"We're not behind the power curve to the point we can't catch up," said Adjutant Gen. Harry Wyatt, who commands the Oklahoma National Guard. "But we can't dillydally around. We need to get the equipment together so we can start training as soon as possible."
The Pentagon said the National Guard will get the training and equipment it needs. It said the new schedule will not prevent the Guard from being prepared.
"The Army won't send anyone into the field without being properly equipped and trained," said Col. Mike Fortune, a procurement chief for the Army National Guard.
The National Guard is being relied on heavily in the Iraq war to back up regular military forces. Once a reserve force to be used in case of a massive war, the Guard is now a critical support system for Army soldiers, said Lt. Col. Mike Milord, a spokesman for the National Guard Bureau at the Pentagon.
In Iraq, that means the National Guard is maintaining security around bases that regular military troops return to after fighting in the field or conducting joint missions with Iraqi soldiers. It means conducting patrols in neighborhoods to prevent bloodshed, or protecting supply convoys.
In the beginning of the war, the Guard units would be mobilized, or made active duty, for 16 to 24 months. Three to four months of that time was spent on intensive training at an Army base called a mobilization station. There, Guard members train with the latest equipment before going overseas.
In January, Secretary of Defense Robert Gates announced plans to limit mobilizations for Guard members to one year. To maximize time spent fighting the war, training at the mobilization centers is to be cut to two months. The remaining one to two months of intensive training is to be spread out over the one weekend a month and two weeks' training members of the Guard undertake throughout the year.
On April 6, the Pentagon announced that units from Indiana, Ohio, Oklahoma and Arkansas will be the first to go under the new scheme. They could be in Iraq in early 2008.
That means equipment must arrive earlier, said Wyatt, who plans to extend the two-week summer annual training period to 28 days to accommodate the extra training.
He said his 3,500 men and women of the 45th Brigade Combat Team would need to train with M4 rifles, night vision goggles and body armor to be fully prepared.
A big concern is getting practice driving armored Humvees. Since 2002, there have been 66 rollover accidents involving Humvees in Iraq and Afghanistan, according to Army spokesman Lt. Col. Carl Ey. He says 80 people died in rollovers.
"It's more difficult to drive an up-armored Humvee that a regular one," Ey said. "There's no question about that."
Nearly all armored Humvees are in Iraq and Afghanistan, according to Paul Brown, deputy chief of logistics for the Army National Guard. He has requested the Pentagon deliver 18 of the latest armored Humvees this year to the mobilization centers for training.
That will be good news to Wyatt.
"We can get the training done, if we get the equipment on time," he said.
Still, the new schedule prompted some controversy among state officials. Ohio Gov. Ted Strickland sent a letter to President Bush seeking assurances that equipment such as trucks, armored Humvees, rifles and night-vision goggles will arrive in time.
"I think this Pentagon has sent people into the war zone without adequate equipment, without adequate training in the past, and I don't want it to happen again," Strickland said in an interview.
Brown said equipment is being pulled in all 50 states from National Guard units that are not preparing for overseas deployments and being provided to the units that are. One downside is that Guard units not on alert are left without equipment for training and to perform their stateside duties.
"There's some risk that we're willing to accept" under the new scheme, Brown said.
Col. Corey Carr, the commander of the 76th Brigade Combat Team in Indiana, said his units will get what they need on time.
Staff Sgt. Alan Kirtman, a full-time supply sergeant for the Headquarters and Headquarters Company of the 76th, which is the support company for the 76th, said equipment is waiting at a National Guard base in Indianapolis. This includes uniforms, weapons systems, M-4 rifles, gun sights, night-vision goggles, communications equipment, Humvees and trucks to replace Vietnam-era 2- and 3-ton trucks, Kirtman said.
He said the equipment will be rolled out in early August. That gives them at least six months with the equipment, which is about how long they want.
"Everyone from the brigade commander to privates needs to know how to use it," said Capt. Josh Clark of Fort Wayne, Ind., an assistant brigade engineer.
Most members of the Headquarters and Headquarters Company were shooting Vietnam War-era M-16 rifles instead of the updated, collapsible M-4 that is standard in Iraq. Clark, who was recently in the active-duty Army, was shooting with an M-4. He said the difference between the two guns is minimal.
And it's not as though the Guard members are tenderfoots, Kinyon and others say. Many were once regular military with extensive training. Others had done missions in Iraq or Afghanistan.
For Pfc. Kattie Eldridge, 20, of Moores Hill, Ind., a cook at the Grand Victoria Casino in Rising Sun, Ind., this will be her first deployment. Despite being buffeted by wind-driven sleet, she successfully qualified with her M-9 handgun and her M-4 rifle recently.
"It's scary going over there, but if I fight as I was trained, I should be all right," she said.
Meanwhile, the reconstruction specialists that make up the 34th Engineer Unit of the North Dakota National Guard were conducting their final day of training before deploying to Iraq. They carried the same M-4 rifles they will take to Iraq with all the gadgets attached.
They drove mud-splattered Humvees mounted with gun turrets, long booms designed to pre-empt roadside bombs, and plywood "armor" to simulate the actual feel of the armored vehicles.
1st Lt. Scott Andrews, platoon leader for Kinyon's unit and a police officer at Purdue University, sees a difference in the Guard members since the announcement.
"Everybody is paying a little more attention to the training," he said. "Usually, it's more lighthearted."
Back at home at the end of the weekend's training, Kinyon, a police officer in Carmel, Ind., relaxed with his wife, Amanda, and their children, Katelyn, 4, and Gavin, 18 months. He's planning to tile the kitchen floor before he deploys.
"She's going to have to be a single mother for about a year, and it takes a lot of courage to do that," he said. "A lot of people tell me that a soldier is only as good as his support."