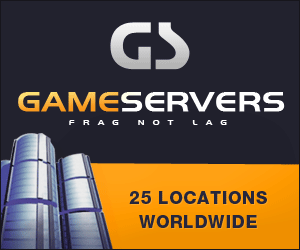 Honolulu Advertiser
March 10, 2008 By William Cole, Advertiser Columnist
U.S. Sen. John Kerry of Massachusetts was fairly nonchalant about the U.S. military helicopter he was in having to make an emergency landing in a snowstorm in the mountains of Afghanistan.
Two Black Hawks were forced down by bad weather on Feb. 21. Kerry and two other senators, fellow Democrat Joseph Biden of Delaware and Republican Chuck Hagel of Nebraska, had been visiting some forward operating bases.
"We sat up there and traded stories," The Associated Press reported Kerry joking afterward. "We were going to send Biden out to fight the Taliban with snowballs, but we didn't have to do it."
Kerry added that, "Other than getting a little cold, it was fine."
Easy for him to say.
There's another side to this story. One that involves 10 Hawai'i National Guard soldiers who helped rescue the trio and spent the next 18 hours shivering in temperatures in the high teens or low 20s securing the temporarily grounded choppers.
The Hawai'i soldiers are attached to the Arizona National Guard's 1st Battalion, 158th Infantry, and have been in Afghanistan for nearly a year.
About 75 of Hawai'i's citizen soldiers left for Afghanistan last spring to fill out the more than 600-member Arizona battalion.
Another 16 were sent to work with Afghan National Police. About a half dozen Hawai'i Air National Guard airmen also are deployed to Afghanistan.
Spc. Ian M.Y.H. Yee, 25, who grew up on O'ahu, had just returned to Bagram Airfield from a six-hour driving and foot-patrol mission when he and other soldiers were told to rescue the senators and their aides.
"We had just pulled into our camp and gotten everything off, and we got the word that everything was back on and we had to head back out," Yee said by phone.
A total of 42 soldiers in the platoon headed out in a convoy of Humvees and trucks.
According to officials here, the other nine from the Hawai'i National Guard who were involved in the rescue were: Spc. Danen L.K. Holi-Kunishige, Spc. Daniel Granger, Staff Sgt. Jon K.K. Miyajima, Pvt. 2 Jerome L. Uyematsu, Spc. Aaron A . Snakenberg, Spc. Vernon K. Tatsuno, Spc. Jefferson Mayo, Spc. Glenn R.A. Ponce and Pfc. Alvin K. Ainoa.
It took an hour to an hour and a half to drive the approximately 15 miles to the landing spot.
Afghanistan's mountain roads are extremely dangerous under the best of circumstances. Shorn up by rock piles on steep hillsides, they are just barely wide enough for Humvees.
To the left is often a sheer rock face, and to the right is often a drop-off.
That danger was compounded by snow and icy road conditions. To top it off, it was dark.
"There were some portions that the snow on the side would come up to the doors on the Humvees," Yee said.
When they reached the Black Hawks, there wasn't much in the way of interaction.
"Our primary purpose was to secure the area first, and the senators' own personal security pushed them towards the trucks so they could hurry up and get out of the cold," Yee said. "None of us actually got to talk to them. They were whisked away pretty quickly."
One squad transported the senators back to Bagram. Yee and the rest of the other soldiers wouldn't be so lucky. They had to watch over the helicopters.
"Nobody really slept because the helicopter crews ... couldn't keep the helicopters on to generate heat because of (the possibility of running low on fuel), and we couldn't bring in any more fuel," Yee said. "The Humvees (couldn't run) for the same reason. We didn't know how long it would take for the weather to clear up."
Yee said because of the mission they were on, "everyone was pretty anxious" on the way out, and "everyone definitely had a fire under their butt."
Yee is part of an element that often operates off the base.
For the past seven to eight months, he said, he and other soldiers had been operating out of a base called Morales-Frasier doing clearing operations and trying to counter Taliban influence.
According to an account of the rescue put together by the Arizona battalion, the platoon to which Yee and the others belong has been in more than 100 engagements with enemy forces, primarily in the Tag Ab Valley.
Yee said he is to leave Afghanistan in a few weeks.