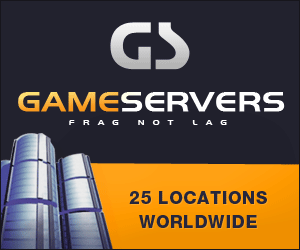 Philadelphia Inquirer
May 23, 2007 By Ben Fox, Associated Press
SAN JUAN, Puerto Rico - Guantanamo Bay has become a more tightly controlled prison holding a core group of terrorists and committed jihadists, while many detainees no longer seen as a threat have been released or transferred, the detention center's departing commander said.
In the last year, the United States has shed about a quarter of the detainees at Guantanamo and announced plans to transfer or release dozens more. It also brought in 15 "high-value" prisoners from secret CIA prisons - including Khalid Sheikh Mohammed, the alleged mastermind of the Sept. 11 attacks.
Security also has been overhauled at the detention center at the U.S. military base in southeast Cuba.
"It is clearly a different place," Navy Rear Adm. Harry B. Harris told the Associated Press late Monday in his final interview before handing over command of Joint Task Force-Guantanamo to another admiral yesterday.
Harris presided over the prison's transformation in a tumultuous year marked by three detainee suicides and the most violent uprising since the camp's 2002 opening.
Guantanamo has entered "a period of relative calm," with fewer assaults on guards and suicide attempts, Harris said in the telephone interview.
He attributed part of the improvement to security changes, including the opening of a modern jail where detainees are kept alone in solid-wall cells for all but about two hours a day. Before, some lived in a communal unit or in cells with wire-meshed walls that allowed them to talk easily with one another.
Attorneys and human-rights groups have denounced the new conditions, saying the men would suffer mental problems because they get so little human contact.
There has also been a subtle but significant makeover of the detainee population, marked by the transfer or release of more marginal prisoners and the arrival of men deemed most dangerous by the U.S. government.
Critics say the so-called high-value detainees were taken to Guantanamo to rebut allegations that many detainees there were low-level Taliban figures or even completely innocent men, either captured by mistake in Afghanistan and Pakistan or turned over to U.S. forces for bounties.
"In part, I think, they were tired of hearing us say: 'All you got down there are shepherds and clerks and students,' " said Sabin Willett, a Boston attorney for several Guantanamo detainees who have been approved for release. "They wanted to be able to point to bad guys."
There are about 380 detainees at Guantanamo, with about 80 slated for transfer or release after a military review. At its peak in the spring of 2003, Guantanamo held about 680.
But getting prisoners out of Guantanamo has not proved a simple task. "We just can't get countries to take them back right now," Harris said.
The military plans to retain about 300 detainees considered too dangerous to release or with possibly valuable intelligence. About 75 are expected to be prosecuted in military tribunals.
This shift means that only the most dangerous detainees would remain at Guantanamo, Harris said.