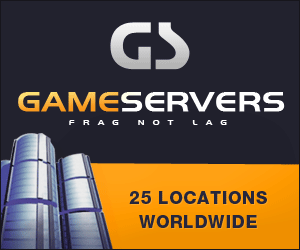 Boston Globe
March 17, 2009
Move might skirt questions about torture

By Devlin Barrett, Associated Press
WASHINGTON - Old terror case files are being dusted off as the Obama administration considers prosecuting high-profile Guantanamo Bay detainees in civilian courts, focusing on crimes allegedly committed before Sept. 11, 2001. It's a tactic that could allow the government to limit testimony about harsh, more recent interrogations and to avoid revealing sensitive intelligence about Al Qaeda.
Some of the detainees, including alleged 9/11 mastermind Khalid Sheik Mohammed, have criminal charges pending from alleged terror plots long before the 2001 attacks.
A senior Justice Department official, speaking on condition of anonymity because the government is still reviewing cases, said bringing such detainees to trial on prior charges is one of many possibilities being considered. No decisions have been made.
Reviving the long-dormant cases would pose some legal hurdles - particularly a defendant's right to a speedy trial, given how long Mohammed and others have been in US custody.
The detainees were captured in the globe-spanning war to defeat Al Qaeda. The most-wanted suspects were interrogated by the CIA before being imprisoned at Guantanamo Bay, Cuba. The administration must decide whether they stand trial before military tribunals or in civilian federal courts as a step toward shutting down the military prison.
If they are tried on older charges, not based on questioning since 9/11, prosecutors could argue that testimony or evidence regarding more recent interrogations could not be admitted into evidence. Prosecutors are required to reveal to the defense much of what they have learned in an investigation concerning the charges a defendant faces. In past cases, such information has made its way back to terror plotters, including Al Qaeda.
In Mohammed's case, he could face trial for what is known as the "Bojinka" plot. Three other people have been convicted in the 1995 plot to simultaneously blow up commercial airliners across the Pacific Ocean - an idea that eventually morphed into the Sept. 11 airliner hijacking conspiracy.
When he was indicted in the Bojinka plot, Mohammed was seen as a little-known coconspirator to Ramzi Yousef, the brains behind the 1993 World Trade Center bombing. One person was killed by a test run of the plot.
Since his capture in 2003, Mohammed has become the most high-profile terror suspect in US custody.
"I think there's value in bringing them to justice for those earlier acts, so I think that is a reason to do it," said Michael Garcia, who was the New York federal prosecutor on the Bojinka case and now in private practice.
Lawyers for the Guantanamo detainees are almost certain to try to get post-9/11 charges tossed out of court based on the prisoners' long detention and the harsh interrogation methods used by their captors.
During his questioning in US custody, Mohammed was waterboarded, a type of simulated drowning that Attorney General Eric Holder has repudiated as torture. In custody, Mohammed confessed to dozens of terror plots, but his rough treatment may make it difficult to get that evidence into civilian court.
If a judge were to decide Mohammed's treatment hopelessly tainted many charges against him, prosecutors might still salvage a criminal case against him with the old Bojinka charges.
"It does give you another channel for charges," said Garcia.