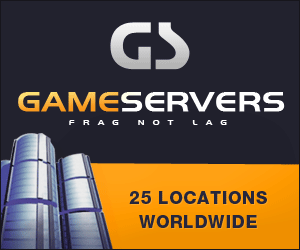 Washington Post
May 21, 2007
Pg. 10
Hicks to Serve Out Sentence Near Home

By Spencer S. Hsu, Washington Post Staff Writer
David M. Hicks, the first of hundreds of Guantanamo Bay detainees convicted under Congress's new rules for enemy-combatant terrorism trials, arrived home in Australia yesterday to finish his prison sentence after more than five years in U.S. custody, the Pentagon and the Australian government announced.
Hicks, 31, will serve nine months in isolation at a maximum-security prison near his home town of Adelaide, under a March 30 plea deal in which he confessed to material support of terrorists and received a suspended seven-year sentence.
The high school dropout, Muslim convert and al-Qaeda recruit fought for two hours alongside the Taliban before he sold his rifle for taxi fare and was captured trying to escape Afghanistan in December 2001. He will be eligible for release Dec. 29.
"It was a clear look of relief and joy that he was back in the land of his countrymen," Hicks's attorney, David H.B. McLeod, told reporters outside Yatala Labor Prison, according to the Australian Broadcasting Corp. "He was generally very relieved and grateful to the Australian taxpayers for bringing him home."
Hicks's departure from the U.S. prison in Cuba closes a troubled case for the detention system established by President Bush after the Sept. 11, 2001, attacks.
As part of the plea deal that was negotiated with the politically appointed court authority without prosecutors' knowledge, the government released Hicks on the condition that he not speak with reporters for one year, that he waive his rights to appeal or sue, and that he recant accusations of illegal treatment while in U.S. captivity.
Prosecutors said that given the serious charges, which carried a maximum sentence of life in prison, they would have sought at least a 10-year term. Civil liberties advocates said the plea continued a government pattern of coercion, denial of due process and stifling of debate over confinement standards.
In a statement on Hicks's transfer, the Defense Department said, "Trials by military commission demonstrate that the United States is committed to holding dangerous terror suspects accountable for their actions."
Hicks's case is a political issue in Australia. Critics said his release was timed to help incumbent Prime Minister John Howard, a Bush ally who faces a tough reelection fight this year. Howard raised Hicks's detention in talks this year with Bush and Vice President Cheney.
Opposition leaders called secrecy surrounding Hicks's 22-hour charter flight, which cost Australia about $500,000, "a farce."
Foreign Minister Alexander Downer, in a statement posted on his Web site, said, "I think the legal processes took way too long, and I'm just glad that those legal processes have now been dealt with."
But he added: "This was somebody who was actively involved in al-Qaeda, who was fighting with Lashkar-e-Taiba," a Pakistan-based separatist group and U.S.-designated terrorist organization.
Hicks was the first person to face a U.S. military tribunal after the Supreme Court struck down as unconstitutional a previous version of the trials last year.
A second detainee, Canadian Omar Khadr, 20, has been charged with murder and other crimes in a firefight at an alleged al-Qaeda compound and may be the first to face trial. Salim Ahmed Hamdan, a former driver and bodyguard for Osama bin Laden whose lawsuit led to the court decision, faces arraignment June 4 on charges of conspiracy and material support.
Since 2002, 395 detainees have been released from Guantanamo Bay and sent to other countries, according to the Pentagon. About 380 detainees remain.