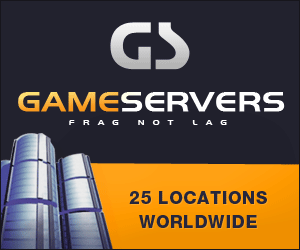 New York Times
May 31, 2008
Pg. 6
By Richard A. Oppel Jr. and Stephen Farrell
BAGHDAD — Prime Minister Nuri Kamal al-Maliki is facing growing opposition to a proposed security agreement that would set out how long American forces and military bases stayed in Iraq.
Some senior Iraqi political leaders said they had serious concerns over the central issues under negotiation, including what sort of military operations and arrests of Iraqis the American troops could carry out without Iraq's permission, legal immunities sought for American troops and security contractors and what the Iraqi officials characterized as demands for a long-term American military presence.
The Iraqi leaders also say they have reservations about rushing the talks, partly because they believe it makes little sense to negotiate with a lame-duck American president. Their concerns raise questions about whether a new security pact can be negotiated by the end of July, as American officials have suggested. The United Nations resolution governing the presence of United States troops expires at the end of the year.
"This agreement is between Iraq and the United States president, and the American policy is not clear," said Ali Adeeb, a senior member of the Shiite Dawa Party and a close ally of Mr. Maliki's. "We can wait until the American elections to deal with a Democratic or Republican president."
A United States official familiar with the talks described as "completely false" the assertion that negotiators had sought any provisions for long-term American military garrisons in Iraq.
Nor have Iraqi negotiators signaled any desire to delay, the official said. "What we are hearing is that they want to move full steam ahead."
The raw feelings that the negotiations engender among many Iraqis — who view the prospects of a long-term American troop presence as demeaning and humiliating — underscore the political risks the negotiations hold for Mr. Maliki's government.
Tens of thousands of Shiites in Baghdad and southern Iraq who are loyal to the cleric Moktada al-Sadr denounced the negotiations in rallies after noon prayers on Friday, criticizing any pact that would allow American troops to establish a long-term presence in Iraq. "No America! No Israel!" demonstrators shouted in Sadr City, the Baghdad district that is Mr. Sadr's base of power.
"This isn't an Iraqi government, it's an American government," said Muhammad Mohsin, a 25-year-old laborer who attended prayers in Sadr City, where clerics delivered sermons condemning the negotiations and demonstrators later burned American flags. "The Americans keep pressuring Maliki to carry out what they want. The agreement will only serve the Americans' interests."
Mr. Sadr, who appears to be using the controversy to build his support after the Iraqi military occupied Sadrist strongholds in Baghdad and Basra, has demanded that whatever agreement emerges from negotiations be put to a national referendum.
But there are many Iraqi politicians who support the negotiations, including Sunni leaders who view an American military presence as a bulwark against what they fear could be an attempt by Shiite leaders backed by Iran to renew a sectarian grab for Baghdad and the mixed areas around the capital.
"We think that this agreement will guarantee the rights of Iraq and the United States," said Adnan al-Dulaimi, a leader of Tawafiq, the largest Sunni political bloc. "If the American forces withdraw from Iraq before the right time, a state of chaos and civil war will ensue."
But opposition to the security pact is not confined just to the Sadrists. Officials from the Islamic Supreme Council of Iraq, an important Maliki ally, said several parts of the proposal violated Iraq's sovereignty.
Other lawmakers said negotiations should not resume until after the expiration of the United Nations resolution on United States troops. Otherwise, they said, Iraq would be in too weak a position to negotiate effectively.
"The negotiations now are not equal, and the results will be more for the benefit of America," said Mahmoud Othman, an independent Kurdish lawmaker. "To have a long-term agreement with the Bush administration, which has five months to go, is wrong," he added. "The Iraqi government should wait for the new American administration and then have an agreement with it."
A second American official in Baghdad said that the Iraqis appeared to be unwilling to make any concessions before the provincial elections scheduled for later this year that would seem to voters to be too accommodating to the occupying forces. "They are playing hardball right now," the official said.
American and Iraqi negotiators are far apart on a number of issues, said Mr. Adeeb and another senior lawmaker close to Mr. Maliki, Haider al-Abadi, in interviews on Friday.
The Americans want to continue to have "a free hand" to arrest Iraqis and carry out military operations, and they want authority for more than 50 long-term military bases, Mr. Adeeb said. He said that he doubted that a security pact along the lines sought by the Americans would pass in the Iraqi Parliament.
Mr. Abadi, another senior member of Dawa, said Americans were insisting on keeping control of Iraqi airspace and retaining legal immunity for American troops, contractors and private security guards.
The United States official familiar with the negotiations accused Iran of orchestrating a disinformation campaign to undermine the negotiations, saying, "This is Iran's playbook."
The official, who like others interviewed for this article requested anonymity because of the fluid nature of the negotiations, said the debate over what kinds of operations American troops could carry out without Iraqi permission "will be subject to constant revisions and review." Troops right now are cooperating extensively with Iraqi security forces, and the "new mandate should reflect that fact," the official said.
American service members in deployments similar to Iraq are subject only to American military law, the official said, adding that American officials wanted to retain control of Iraqi airspace because the Iraqi government did not have the ability to manage that area yet. "It's a question of technical proficiency and capacity," the official said.
The American ambassador to Iraq, Ryan C. Crocker, told Congress last month that "the agreement will not establish permanent bases in Iraq, and we anticipate that it will expressly forswear them." He also said the agreement would not specify troop levels, or "tie the hands of the next administration."
Reporting was contributed by Suadad al-Salhy, Mudhafer al-Husaini, Tareq Maher, Riyadh Muhammad and Qais Mizher from Baghdad, and by an Iraqi employee of The New York Times from Najaf.