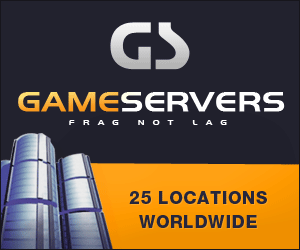 JIM LITKE
AP Sports Columnist
CHICAGO -
After almost 500 throws during the regular season, half that many in practice each and every week, and three dozen more against the Seahawks late Sunday afternoon Bears quarterback Rex Grossman finally let one fly that kept a city from tossing him into the lake.
This week, anyway.
For the record, it was a 30-yard completion to Rashied Davis, who split the seam on the right side of Seattle's zone defense on a third-and-10 play in overtime and carried the ball to the Seahawks' 36.
"A lot of guys," Chicago center Olin Kreutz said, "wouldn't throw that pass."
True.
So just for good measure, Grossman tempted fate once more before laying the game on the foot of kicker Robbie Gould.
After handing off twice to Cedric Benson for 4 yards, Grossman went back to pass and was flushed from the pocket. He took off to his right, running for his life on one of those impromptu adventures that all too often have been preludes to disaster.
This time, though, instead of trying to do too much, Grossman simply threw it so far out of bounds that the vendors in the stands were more likely to fight over it than anybody wearing a uniform. He then wisely ran off the field with his head down, not looking up until it was time to track Gould's game-winning kick from 49 yards.
"The most important thing is we won," Grossman said. "I don't care how we do it, I really don't."
Neither does the town that would like to adopt him but can't get too cozy with a quarterback who plays like Bart Starr one week and Bart Simpson the next.
Chicago had enough of that with Jim McMahon. The punky QB never dealt well with authority - he often likened coach Mike Ditka to "Sybil."
But compared to "Good Rex-Bad Rex," McMahon was a model of consistency,on the field, anyway.
Grossman threw 23 touchdowns in the regular season, offset by 20 interceptions. He's been the league's highest-rated quarterback a handful of times and its lowest-rated almost as often. No wonder every week became a referendum on whether to bench Grossman in favor of backup Brian Griese. With the Bears' bye giving fans two weeks to rage, the latest debate was the loudest.
After Sunday's 27-24 victory, Grossman was asked: "How long have the last two weeks been?"
Thankful for an easy question, Grossman smirked.
"Fourteen days," he said.
Without prompting, he added, "I think you give yourselves too much credit how (the criticism) affects me. It affects my family more than it affects me."
His teammates, taking their cue from stubborn Bears coach Lovie Smith, have bailed Grossman out a few times and supported him after every one. But you had to wonder how long that would have lasted Sunday had Grossman's first pass not bounced off the hands of Seahawks cornerback Jordan Babineaux on the second play of the game and into the waiting arms of Bears wideout Bernard Berrien.
"When the ball bounces your way," Berrien said, "sometimes that's because it's meant to be."
Other times, it meant absolutely nothing.
Grossman has had great throws tipped into the wrong hands for interceptions and poor throws, like the one Babineaux could have stolen and sent the Bears into an early funk, work out wonderfully. One reason his teammates consistently cover his back is Grossman behaves the same either way.
He doesn't point fingers, and so far, they've returned the favor. It makes no difference whether the town and the newspapers lionize him, as they did early in the season, or call for his head, as they often did at the end.
"They love to hate him, I'll tell you that much," Bears linebacker Brian Urlacher said. "The media is all over him.
"But us as a team, and our head coach? He's our guy. We believe in him. He comes through for us," Urlacher added, "when he has to."
Grossman must do it again next week when the Saints come to town - with a much stronger offense and a healthy secondary to boot. The Seahawks were so devastated by injuries to their defensive backs that they played Pete Hunter, who was working in a Dallas-area mortgage office until recently, at one spot and left overmatched rookie Kelly Jennings out there in another. Grossman knows the pickings won't be that easy against New Orleans.
"We're in the NFC championship, and we win one game, we're in the Super Bowl," Grossman said. "Two wins away," he said, "from having a ring on my finger for the rest of my life,"