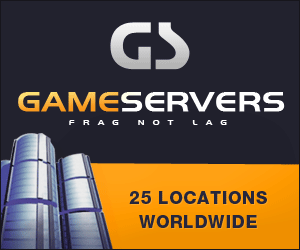 RICK GANO
Associated Press
LAKE FOREST, Ill. -
Rex Grossman's team cap was pulled over his forehead and he was in the mood for only one thing. The Chicago Bears' quarterback just wanted to focus on football. There was no time for jokes or lighthearted banter with the Super Bowl just one win away.
A bit testy, Grossman seemed puzzled, almost irritated, when questioned about how much he'd enjoyed the Bears' successful season. There have been plenty of wins, 14 of them, but also plenty of criticism directed his way for erratic play.
"I think it's obvious. I'm not sure why I have to explain this is fun, being in the NFC championship game," Grossman said Wednesday.
"This is what it's all about. It's not about patting yourself on the back and reading something saying you played great or you're the best or all that. ... I'm just excited about everything that has happened and all the scrutiny is just part of it. That's part of my responsibility."
Grossman drove some of the critics away last Sunday - at least momentarily - when he passed for 282 yards and a TD as the Bears beat Seattle 27-24 in overtime for the franchise's first playoff win since Jan. 1, 1995.
He did have a fumble and an interception - on a catchable ball that bounced off Muhsin Muhammad's shoulder pad. But his performance was solid and he completed a big pass in overtime to set up the winning field goal.
Grossman savored the victory Sunday night and Monday morning. By that afternoon he'd turned his sights toward the NFC title game this Sunday and the New Orleans Saints. He was at Halas Hall on Tuesday night - most of the team was off - to study the game plan.
Told that Grossman seemed a little testy, offensive coordinator Ron Turner was surprised. "Not with me. I didn't sense that at all. He seems focused and relaxed," Turner added.
Grossman figures to get a big rush from the Saints, who have strong defensive ends in Will Smith and Charles Grant and are expected to blitz and try to rattle him. It's a tactic that has worked at times this season.
But winning a playoff game last week, keeping his composure and managing the game all added up to a big psychological boost. Grossman's 30-yard pass to Rashied Davis on a third down set up Robbie Gould's winning field goal from 49 yards out in overtime.
"You look at the first playoff game, he was pretty sharp all the way through and that was with quite a bit of pressure in his face," Saints linebacker Scott Fujita said.
Saints coach Sean Payton, who was raised in the Chicago suburbs and played three games for the Bears' strike replacement team in 1987, understands the atmosphere and environment that surrounds the quarterback of the storied franchise. Especially when expectations are so high.
"I thought in a media market such as Chicago, in a playoff game, he played extremely well. I thought he answered the bell in overtime," Payton said.
"He came up with the big throw to put them in position to win. That position generally gets too much criticism and too much applause, there are a lot of people around that position that can impact his play in a positive or negative way."
Grossman has opened up often this season about his feelings, perhaps offering too much at times. He did that when he acknowledged he wasn't as prepared as he should have been for the meaningless regular-season finale against Green Bay that the Bears lost.
It's all a learning process for a quarterback who's in his fourth season but his first full one as a starter. Now he's got a playoff win to build on. But he also knows his last performance won't mean much if he doesn't follow it up with another strong one.
"To be able to get a playoff win and be in that atmosphere and to be in it again seven days later, I think it's big for everyone's confidence," Grossman said. "To know how it feels to win and win in a big game like that, I think everyone will benefit."