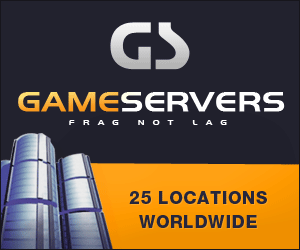 Arizona Daily Star (Tucson)
May 18, 2008 By Associated Press
KANDAHAR, Afghanistan — Insurgents fired a rocket-propelled grenade that hit a NATO helicopter carrying the governor of a key southern province Saturday, but no one was injured, officials said.
A series of clashes, airstrikes and bomb blasts elsewhere in the country killed 10 militants and four civilians.
Helmand Gov. Ghulab Mangal and a delegation of British officials were about to land in the provincial town of Musa Qala when the rocket-propelled grenade struck the helicopter, Mangal said.
The pilots managed to land the CH-47 Chinook helicopter at a nearby NATO base, Mangal told The Associated Press.
No one was injured, though the helicopter was damaged.
The rocket-propelled grenade struck the tail end of the helicopter, said Maj. Martin O'Donnell, a spokesman for NATO's International Security Assistance Force.
"There was a minor damage to shaft and the rear blade," O'Donnell said. "The helicopter landed under control."
Mangal and other officials were to inaugurate a new mosque in Musa Qala, a town that lies in Helmand at the heart of the country's opium-poppy-producing region.
U.S., British and Afghan troops pushed Taliban fighters out of Musa Qala late last year after the militants overran the area in early 2007 and held it for 10 months.
The delegation returned to the provincial capital of Lashkar Gah in another helicopter, Mangal said.
Because of Afghanistan's forbidding terrain and lack of proper road infrastructure, helicopters are essential for transporting people and equipment for foreign and Afghan troops battling a Taliban-led insurgency. The Taliban's hard-line regime was ousted in the U.S.-led invasion in 2001 over sheltering al-Qaida terrorist leaders.
Separately, a roadside blast hit a vehicle in the eastern Paktia province Saturday, leaving three civilians dead, government spokesman Ghamai Mohammadi said.
Another bomb placed on a bicycle exploded as a police vehicle passed by in Kandahar city in southern Afghanistan.
The blast killed a 10-year-old boy and injured another civilian, police officer Mohammad Nabi said. There were no police casualties.
Militants regularly use roadside bombs against Afghan and foreign troops in the country, but most of those killed in such attacks have been civilians.
More than 1,200 people — mostly militants — have died in insurgency-related violence so far this year, according to a tally compiled by The Associated Press.