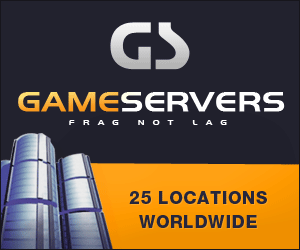 PAUL ALEXANDER
Associated Press
MELBOURNE, Australia -
James Blake refused to make excuses. He played well; Fernando Gonzalez was simply too good. The 10th-seeded Gonzalez ended No. 5 Blake's hopes of reaching the Australian Open quarterfinals, carving out a 7-5, 6-4, 7-6 (4) victory Monday in a display of high-quality tennis.
"I'm sure there's a million reasons, a million excuses I could come up with," a disappointed Blake said. "He played better than me today. Served better, returned better. There were a few points there I'd love to have over again, but that's the way it goes. He played great on the big points."
Gonzalez, of Chile, meets the winner of the late match between second-seeded Rafael Nadal and No. 15 Andy Murray. His confidence is high.
"I know that I have a really tough match on the next round, too," Gonzalez said. "But I trust in my game the way that I'm playing. I feel that I can beat anyone."
Like Gonzalez, fourth-seeded Kim Clijsters stayed hot, too, beating No. 15 Daniela Hantuchova 6-1, 7-5 after dropping only nine games in her first three matches. She next faces off-court friend Martina Hingis, the three-time champion here who struggled before dispatching 19th-seeded Li Na 4-6, 6-3, 6-0.
"It's always a pleasure to play her again here," Clijsters said. "She's just a great champion."
Tommy Haas ended eighth-seeded David Nalbandian's endurance run, advancing to the quarterfinals with a 4-6, 6-3, 6-2, 6-3 win. Haas will next play third-seeded Nikolay Davydenko, who dropped a set for the first time in the tournament before beating No. 13 Tomas Berdych 5-7, 6-4, 6-1, 7-6 (5).
Nalbandian twice rallied from two sets down and saved match points in earlier rounds, but ran out of gas after taking the opening set against the 12th-ranked Haas.
"I've seen what he can do in the past couple of weeks," Haas said. "So I'm really happy with the way I played today."
Later Monday, top-seeded Maria Sharapova was set to play Vera Zvonareva. The winner faces 12th-seeded Ana Chakvetadze of Russia, a 6-4, 6-1 winner over No. 8 Patty Schnyder.
As Blake took court for his first outdoor match after three stints with the roof closed due to weather, strong sun had people fanning themselves, and umbrellas sprouted during changeovers. Pockets of Chilean fans waved national flags, chanted, danced and unsuccessfully tried to start the wave.
It was mostly power against power, but both players were mixing in changes of speed and slice to keep each other off-balance. When they missed, it was by inches.
Blake's serve let him down in key situations. He double-faulted on break point to let Gonzalez level the first set at 3-3, and another double fault contributed to the break that put Gonzalez ahead at 6-5, a lead he would never relinquish.
Blake is the aggressor in most of his matches, but Gonzalez's shots were so hard, well placed and well disguised that the American, one of the quickest players on the Tour, was often left flat-footed as he watched them zip past.
And Gonzalez got better as the match wore on. He had 11 of his 18 aces in the final set, along with 24 of his 52 winners and only five unforced errors.
Blake raised hopes of a comeback as he fended off two match points while serving at 3-5.
"I told myself ... I want to give him the chance to get nervous. I want to see if he can serve it out," Blake said.
Gonzalez did indeed get tight in the next game, with four mistakes. The crowd, wanting more, erupted as Blake broke.
"It was a tough moment because in the game before, I had two match points," Gonzalez said. "Then I was serving for the match against the wind. I know James has nothing to lose."
In the past, Gonzalez might have crumbled. But after Blake held serve, the Chilean forced a tiebreaker with a pair of aces, then finished off the match with another ace.
Hingis, the Swiss star who swept the 1997-99 titles and reached the finals the next three years before retiring due of nagging foot and ankle problems, weathered an early challenge from Li.
"She came out on fire," Hingis said.
Hingis looked shocked as she sat down after losing the first set. But she pulled herself together, deciding just to keep the ball in play until Li made a mistake. And as the match wore on, Li's unforced errors piled up to 69, while Hingis limited hers to eight.
Last year, the 23-year-old Clijsters, in her final season on the tour, ended Hingis' first run at a major since returning to the Tour and has won their last two matches, too, tying their head-to-head record at 4-4.