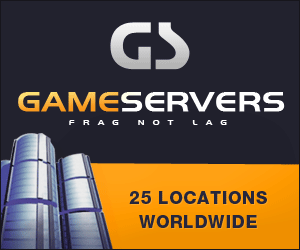 Fayetteville (NC) Observer
March 15, 2009
By John Ramsey, Staff writer
As a drum major standing on the parade field at Fort Bragg in 1960, Spider Wrenn craned his neck with the rest of the crowd and saw a career change careening down toward him.
He wanted to become one of those men on the Army's competitive skydiving team, formed just a year prior.
Wrenn started jumping from planes in 1961, and it took him five years to accumulate the 200 jumps he needed to join the Golden Knights.
Stepping out of those airplanes at shows and competitions made him part of an elite brotherhood, Wrenn said, a brotherhood that turns 50 this year.
On Monday, the group plans to celebrate the milestone with a ceremony on Fort Bragg. Army Secretary Pete Geren will be on hand to recognize the legacy of the Golden Knights.
Men from the original 1959 team will be there along with other alumni from the past half-century.
In Wrenn's day, the competitions among national teams were fierce. The group's sole purpose when it formed was to defeat in competition the country's cold war nemesis, the Soviet Union.
"It was serious," said Wrenn, 77. "Damn serious."
Over his seven-year career, the group also did what it's best known for now, traveling the country for demonstrations, free-falling over places like Coney Island before pulling a ripcord and landing dead center on a target. But don't mistake the Golden Knights for some sort of sideshow.
"We're not a circus. We are there to show the ability of free-fall parachuting," Wrenn said. "Our main mission is really not in the air. It's on the ground, to make people aware of the United States Army.''
A lot has changed since those early days, Wrenn said. During his career, Wrenn had 1,500 jumps. That's pocket change for a team member these days. Easier access to planes that can reach high altitudes quickly helps today's Golden Knights jump at least 500 times a year.
The new batch of jumpers commonly reach 8,000 jumps or more in a career. They turn flips with their canopies open and line up in formations in the air. The sport was still in its early stages in the '60s, Wrenn said.
"In our days, we didn't want anybody near us," he said. "Once that parachute was opened, we just wanted to get to the ground."
Wrenn said Monday's celebration will be like a family reunion for the many soldiers who have passed through the ranks of the Golden Knights.
Darrin Grim is one of those alumni, a Golden Knight during the 1990s. And he was part of a team that jumped into President George W. Bush's inauguration ceremony in 2000.
Today he coordinates all of the group's demonstrations. He says many a boy has seen the group drop from the sky and decided on the spot that's what he wanted to be. It's an indescribable job, he said.
"The sensation of free-fall and all that we do under canopy, which culminates in a dead-center landing on target, is almost beyond any explanation," Grim said.
It's that shared experience, the indescribable rush of adrenaline and focus during a four-minute descent that makes Grim and Wrenn giddy about getting back together with the family on Monday morning.
The ceremony kicks off at 10 a.m.