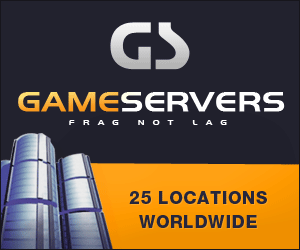 Harrisburg (PA) Patriot-News
November 29, 2007 By Matt Miller, Cumberland County Bureau
CARLISLE -- The world is so unsettled and dangerous that the U.S. shouldn't expect a huge "peace dividend" when the wars in Iraq and Afghanistan end, the chairman of the Joint Chiefs of Staff told the Army War College's class of 2008 on Wednesday.
The nation will have to continue making a "significant investment" to maintain a military capable of meeting America's wide-ranging and unpredictable global commitments, including the battle against terrorism, Navy Adm. Mike Mullen said.
"I worry about taking the peace dividend as we move beyond Iraq and Afghanistan," said Mullen, the principal military adviser to President Bush. "The U.S. is going to continue to be globally engaged.
"When we come back from wars, we have a tendency to contract" the armed forces, he said. "I believe in this world that would be an incredibly dangerous thing to do."
Mullen, who became head of the Joint Chiefs last month, wouldn't predict when the fighting in Iraq and Afghanistan will end.
But he insisted America has an obligation to provide perpetual care to service men and women injured physically and psychologically in those wars.
"We need to take care of them and their families for the rest of their lives," he said. "The least we can do as a country is to make sure they're OK."
Most in his audience, composed largely of Army colonels and lieutenant colonels and officers of the other services, have been in harm's way.
"An incredibly large percentage of you have been in Iraq and Afghanistan," the admiral noted.
The War College's 340-member class also includes civilian government employees and 43 foreign military officers, including two from Iraq and Afghanistan.
Mullen addressed the students without referring to notes. His dark Class B uniform lacked medals.
Only the four stars on each of his shoulders glistened in the auditorium lights.
He told the sea of green, blue and khaki that the post-Iraq and post-Afghanistan world will be as unpredictable as this one.
China's rapid emergence as a major economic power could be a positive, provided it is peaceful, he said, while the implications of Russia's resurgence as a world power remain to be seen.
Iran, with its vows to develop nuclear weapons, is worrisome, Mullen said, but the solution might not be military.
"I'm a big believer in dealing with [Iran] from a diplomatic standpoint, a financial standpoint," he said. "The international community needs to come together and address that in every possible way."
Mullen said persistence and vigilance have resulted in victories, mostly quiet ones, in the war against terror since the Sept. 11 attacks.
"One of the great successes in the last six years is that we haven't been attacked again," he said. "That wasn't just luck."
The admiral's stop in Carlisle was the latest he's made to military bases to gauge attitudes and morale during what he termed an "incredibly challenging" time for recruiting and retention.
Keeping battle-seasoned young officers and enlisted personnel in the ranks must be priority for all the services, Mullen said.
Those soldiers, sailors, Marines and airmen, especially those who have families, have told him they are under heavy pressure as they endure repeated deployments to combat zones, he said.
Yet, Mullen said, "they're dedicated to what they do. They know they're making a difference."