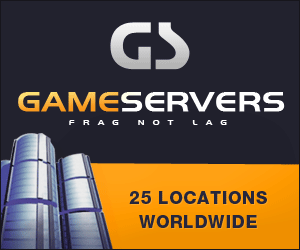 http://www.latimes.com/entertainment...home-headlines
The Santa Monica-based company failed to maintain age and identity documents for performers in sexually explicit films.
By Michael Muskal
Times Staff Writer
11:17 AM PDT, September 12, 2006
The California company responsible for the successful "Girls Gone Wild" series of videos has pleaded guilty to violating a federal law designed to prevent the sexual exploitation of children, the Justice Department announced today.
Mantra Films Inc. of Santa Monica pleaded guilty to charges that it failed to create and maintain age and identity documents for performers in sexually explicit films that it produced and distributed. The company also failed to label its DVDs and videotapes as required by federal law, the Justice Department said.
Mantra Films entered its plea agreement today before U.S. District Judge Richard Smoak in Panama City, Fla. A second related company, MRA Holdings LLC, also entered into an agreement.
The companies, founded and owned by Joseph Francis, agreed to pay $2.1 million in fines and restitution. Of that, $1.6 million is to be paid by Mantra and MRA, and $500,000 by Francis.
The case is believed to be the first to be filed under a federal law designed to prevent the sexual exploitation of children, the Justice Department said.
"This case sends an important message about the Justice Department's commitment to protecting children from all forms of sexual exploitation," Assistant Atty. Gen. Alice S. Fisher said in a statement. "Today's agreements ensure that "Girls Gone Wild" will comply with an important law designed to prevent the sexual exploitation of minors and puts other producers on notice that they must be in compliance as well."
"This prosecution makes clear that those who seek to enrich themselves at the expense of our children's innocence in violation of the laws intended to protect them will be held to answer in federal court," U.S. Atty. Gregory R. Miller of the Northern District of Florida said.
Aaron S. Dyer, of Pillsbury Winthrop Shaw Pittman LLP, who represents Francis and his companies, said steps have been taken to correct the problem.
"This plea resolves past issues relating to the recordkeeping procedures of the company several years ago," Dyer said in a telephone interview. "This case does not involve the intentional exploitation of minors, but rather the lack of safeguards to protect against participants who misrepresented their age in order to be filmed.
"The company takes these charges and the obligations and responsibilities as a record-keeper very seriously. We have implemented state-of-the-art compliance and procedures to insure that this never occurs again," he said.
The "Girls Gone Wild" series is based on young women exposing themselves during the frenzy of spring break and at other times in hot locales. There is binge drinking, hookups and frantic exhibitionism.
By packaging and dispersing the videos, people close to Francis told the Los Angeles Times recently that the company does as much as $40 million a year in sales.
In the court papers distributed by the Justice Department, " 'Girls Gone Wild' admitted filming performers and producing and distributing sexually explicit video materials during all of 2002 and part of 2003 while violating the record keeping and labeling laws."
Specifically, Mantra Films pleaded guilty to three counts of failing to keep the required records and seven labeling violations.
MRA Holding entered into deferred prosecution agreement concerning the information filed in court charging the company with 10 labeling violations. As part of that agreement, the government will dismiss the charges at the end of three years if MRA Holding abides by all of its obligations, the Justice Department said.
MRA Holding also agreed to employ an independent outside monitor selected by the government and provide the monitor complete access to the books and records, production facilities and other locations required to ensure the company's compliance with federal law, the federal agency said.