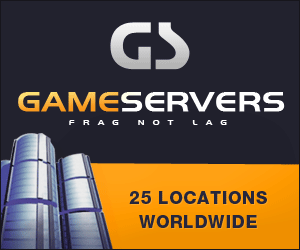 Arizona Republic (Phoenix)
May 31, 2008
Pg. 1
By Nancy A. Youssef, McClatchy Newspapers
WASHINGTON - Violence against civilians and U.S. and Iraqi military forces dropped in May to some of the lowest levels of the war even as Iraqi troops are leading offensives in three major cities.
That drop, combined with the Iraqi forces' growing capabilities, has some military experts wondering whether the Pentagon could accelerate the drawdown of its troops.
"Do we really need 155,000 troops to support the Iraqis?" asked one senior military official at the Pentagon who didn't want to be identified because he wasn't authorized to speak publicly.
So far this month, 20 U.S. troops have been killed in Iraq.
If that number holds through today, May will have the lowest death toll since February 2004, two months before U.S. forces launched a major offensive against Sunni insurgents in Fallujah.
Statistics compiled by the U.S. military show that Iraq troop deaths also are falling, dropping to about 100 through May 24, compared with a peak of about 320 this past July.
That decline is particularly surprising because this month, Iraqi forces swept through the southern port city of Basra, the Sadr City section of Baghdad and the northern city of Mosul.
The role of U.S. soldiers also has begun changing.
In parts of Iraq, soldiers said they feel more like peacekeepers than war fighters.
Indeed, as their Iraqi counterparts lead offensives, U.S. soldiers increasingly are supporting them with logistics by patrolling nearby neighborhoods or training new units.
General is optimistic
As the statistics began showing a drop in violence, Gen. David Petraeus, top military commander in Iraq, has said he is increasingly optimistic that the U.S. could withdraw more of its troops after the roughly 30,000 forces sent to support his surge strategy leave at the end of July.
The shift in the U.S. mission in Iraq has some at the Pentagon asking whether the U.S. could draw down more troops in Iraq and beef up U.S. forces in Afghanistan, where violence is increasing.
In interviews, four senior military leaders and several retired military commanders who are privy to discussions at the Pentagon said the U.S. should at least consider reducing troops faster if the statistics remain steady.
"That is the goal, after all," the senior military official said.
The United States is becoming less relevant in Iraq, they argue, and keeping 15 combat brigades in Iraq indefinitely threatens to break an already fragile Army.
Iraqi Prime Minister Nouri al-Maliki has long hinted that U.S. influence in Iraq is limited, and this month in Basra and Sadr City, Iraqi-led units have brought more security than their coalition counterparts have.
U.S. statistics show 400 to 500 Iraqi civilians were killed in May, a two-year low.
Some military experts, however, said it's too early to conclude that the situation in Iraq has changed, noting there still is no political reconciliation.
Top Sunni lawmakers walked out of the government this week, and the Iraqi government won't hold provincial elections on time this fall.
Most Iraqis agree that their forces cannot secure Iraq on their own.
"You can't just turn this over immediately," said Col. Michael Meese, head of the Department of Social Sciences at the U.S. Military Academy and a Petraeus adviser. "I think the problem is that you are not going to have a defining moment. ... It is a careful calculation."
Drawdown opposed
Fred Kagan, a scholar at the American Enterprise Institute and the co-author of the original surge proposal, noted that the majority of U.S. troop deaths happened in the once restive Anbar province or in Salahuddin province, another Sunni Muslim stronghold.
Sunni extremist groups such as al-Qaida "are trying to come back" to places like Anbar.
Kagan says it's too early to begin leaving.
"I don't see that we are paying a price (in Iraq) for having more U.S. troop there," he said. "We don't want to have to do this again."