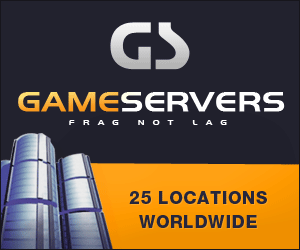 Boston Globe
February 10, 2008
Pg. 1
Pentagon resists boost in benefits
By Charles M. Sennott, Globe Staff
WASHINGTON - Halsey Bernard made it through a tour in Iraq as a machine gunner. The question for him now is will he make it through the University of Massachusetts.
It isn't a question of academics for the 24-year-old Boston resident. It's about money - and about the obligation of a nation to its fighting men and women. Bernard, who served with the Second Battalion Eighth Marines in Nasariyah, Iraq, in 2003, is one of thousands of veterans who have returned from combat service only to find that their GI Bill college benefits fall far short of actual costs.
"What they tell you on TV and what the recruiters tell you when you go to sign up is: 'Don't worry. College is taken care of.' And it is not true," said Bernard. "Today it is a serious financial struggle and bureaucratic struggle and personal struggle to try to go to college after serving in combat."
The original GI Bill provided full tuition, housing, and living costs for some 8 million veterans; for many, it was the engine of opportunity in the postwar years. But, in the mid 1980s, the program was scaled back to a peacetime program that pays a flat sum. Today the most a veteran can receive is approximately $9,600 a year for four years - no matter what college costs.
Now, five years into the Iraq conflict, a movement is gathering steam in Washington to boost the payout of the GI Bill, to provide a true war-time benefit for war- time service. But the effort has run headlong into another reality of an unpopular war: the struggle to sustain an all-volunteer force.
The Pentagon and White House have so far resisted a new GI Bill out of fear that too many will use it - choosing to shed the uniform in favor of school and civilian life.
"The incentive to serve and leave," said Robert Clarke, assistant director of accessions policy at the Department of Defense, may "outweigh the incentive to have them stay."
Such administration objections infuriate the lead advocate in Congress for upgrading GI Bill benefits, US Senator James Webb, Democrat of Virginia. Webb, a Vietnam veteran and the only serving senator with a son who has seen combat in Iraq, said he simply can't understand why veterans struggling to pay for higher education is not on the nation's political radar screen, particularly in the presidential primary season when the war and the economy are both at the center of the debate.
"I worry about this and what it says about our nation's view of the value of service," Webb said. "We hear from those opposed that it is too expensive and it's too complicated. Excuse me? In 1946, they worked out how to provide for veterans on the back of a memo pad with a stubby pencil. . . . We are five years into the war in Iraq, we need to get this done."
Webb's bill, which has drawn 31 cosponsors but no Senate action since he filed it a year ago, would cover the full cost of attending state university for in-state residents as well as a stipend for living expenses. It is projected to cost about $2.5 billion per year.
The benefit is capped at the cost of the most expensive public state college or university in any given state. In Massachusetts that would be UMass-Amherst, where total student costs for a year - tuition, fees, room, board, and books - run over $20,000.
Reservists - who now get a fraction of the benefit available to active-duty troops, controversial in a war that leans heavily on reserve forces - would also gain from Webb's plan. Under a draft of his bill, all operational troops who served at least two years of active duty would receive the same benefit.
Massachusetts already offers more higher education help to veterans than other states, an $800 annual stipend on top of GI Bill benefits. That has enabled Bernard to hang on financially at UMass-Boston. If the Webb bill were to pass, Bernard's full costs at the university would be comfortably covered, and he could focus on his studies without having to worry every week about making ends meet.
Paul Rieckhoff, an Iraq war veteran and director of the Iraq and Afghanistan Veterans of America, an organization based in New York, said that enhancing the GI Bill is a solid investment in the country's future. One study he cites suggests that every dollar spent on the original GI Bill created a seven-fold return for the economy.
"Funding the GI Bill as Senator Webb proposes it for one year would cost this country what it spends in Iraq in 36 hours," he said.
Cause of frustration
That promise of an education in return for serving the country is one of the most frequently cited reasons that young men and women join the military, and it is plastered all over recruitment banners and television advertisements.
The limited return on the promise is one of the most common sources of bitterness and frustration that emerge in interviews with Iraq and Afghanistan veterans.
They are people like Liam Madden, a 23-year-old who served with the 31st Marine Expeditionary Unit in Anbar Province in 2004 and 2005 and now attends Northeastern University. "They dangle the promise of education before you when you are recruited, but then they flip it around when they don't want you to leave and warn you that it will only cover a community college and you are better off staying in the military."
Madden, who hails from a pocket of rural poverty in Vermont, said he is barely able to make his tuition payments at Northeastern and has gotten by in part through paid speaking engagements for the small-but-growing organization known as Iraq Veterans Against the War.
Beyond the financial struggle is a daunting bureaucratic obstacle course that can confound veterans and sometimes steer them away from the benefit altogether. That struggle starts with the requirement that all participants buy into the program with a $1,200 upfront payment.
William Bardenwerper, an Army veteran of Iraq with an undergraduate degree from Princeton University, described a six-month odyssey of paperwork in trying to navigate the current GI Bill. He kept a detailed log of his frustrating, and to-date fruitless, effort to access his benefits for graduate school.
"Not to sound elitist," said Bardenwerper, "but if a 31-year-old Princeton grad has a hard time deciphering what he is entitled to, then I have no idea how a 21-year-old armed only with a GED could navigate this system."