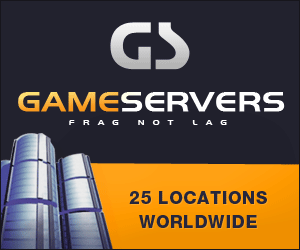 U.S. News & World Report
December 4, 2006 By Linda Robinson
James A. Baker III delights in delivering the long-ball play. In his newly released memoir, he describes the "sweet payoff" of getting Syria and other recalcitrant Arab nations to attend the 1991 Madrid peace conference. After putting together a broad Arab and international coalition to wage the first Gulf War, Baker, secretary of state for President George H.W. Bush, wanted to "capitalize on the momentum of this first-ever experience with regional cooperation in the Middle East." In many ways, Baker is taking up old business again today in his job as cochair of the Iraq Study Group that is soon to present its formula for stopping the bleeding from the sucking chest wound that the Iraq war has become.
The difficulties are even more daunting this time as violence threatens to spiral out of control. The Iraq Study Group--10 former cabinet officials, senators, counselors, and retired Supreme Court Justice Sandra Day O'Connor--is evenly divided between Democrats and Republicans and is "at loggerheads" in its deliberations, says a Baker aide. But Baker and his cochair, longtime Democratic legislator Lee Hamilton, remain committed to reaching a bipartisan consensus on their recommendations to find a way to end the 3.5-year-old war that has cost nearly 3,000 American lives and taken tens of thousands of Iraqi lives. President Bush has said he looks forward to the group's report, and he has launched his own review of Iraq policy. The Pentagon is also conducting a review of its military options.
The debate over Iraq has spawned a welter of proposals for new policies, but something like a consensus position has begun to emerge on some key issues, including the need for a political settlement and diplomatic overtures to Iraq's neighbors. On the hot-button issue of U.S. troop levels, however--whether, when, and how many should be withdrawn from Iraq--sharp disagreement remains. Yet even there, a middle-ground position might be fashioned to win support from moderates on both sides of the aisle and from the White House. With a new Iraq policy, almost inevitably, will come new faces. The Pentagon is getting a new boss, and replacements for the U.S. ambassador and top military commander in Iraq are being discussed. Even with a new policy, however, one sober-minded former U.S. official cautions, "it may be too late for any strategy to work."
If the Baker group fails, it won't be for lack of trying. For the past six months, dozens of academic experts provided proposals and analysis to the group. The experts lined up behind two main options and wrote papers titled "Stability First" and "Redeploy and Contain." According to experts interviewed by U.S. News, the former paper called for a focus on stabilizing Baghdad and an effort to reach an accommodation with the insurgents rather than defeating them. The latter favored withdrawing U.S. troops on a timetable and taking military and diplomatic steps to contain Iraq's violence within its borders.
When word of the two papers leaked, Baker and Hamilton reacted immediately. The experts were cut out of the loop and thereafter used as a resource to provide further information to commissioners in writing. Baker, who had been out promoting his memoir, stopped granting interviews. The rest of the panel also stopped talking to the press. The cochairs and their aides wrote their own draft report and guarded its contents closely. Nonetheless, in several dozen interviews, U.S. News has pieced together this account of the group's deliberations, the evolving search for an alternative policy, and the administration's response to the mounting pressure for an exit strategy.
Autonomy or partition. The case for increased autonomy for Iraq's Shiite, Sunni, and Kurdish communities has been put forward by Sen. Joe Biden and former Council on Foreign Relations President Leslie Gelb. Former Ambassador Peter Galbraith has made the case for partition of Iraq. The premise of the two proposals is that Iraq's warring groups cannot reach an accommodation, so they should be permitted to rule over the geographic areas they dominate with a minimal central government that would guarantee fair sharing of oil revenues. The main difficulty with this is that some one third of Iraqis live in intermixed areas, and many Iraqis are intermarried. As the authors acknowledge, a neat geographic division is impossible without mass population movement.
The Iraqi ambassador to the United States, Samir Sumaidaie, criticized this proposal in an interview with U.S. News. "There are some American politicians who think that they can devise a way out, sitting here in Washington or spending a few hours in the Green Zone," he said. "The idea of subdividing Iraq is very dangerous. It will create far more problems." A senior U.S. intelligence expert on Iraq believes it is "a nonstarter" for the practical reason that "the people with the guns don't accept it. ... The Shia and Sunni both still want a unified, Arab-dominated Iraq-dominated by them."
Rapid or phased withdrawal. Rep. John Murtha, a Democrat from Pennsylvania, is the principal advocate for withdrawal of U.S. troops. Others call for fixed dates for withdrawal or not replacing brigades as their rotations end. More and more Americans support withdrawal, but Hamilton, Baker's cochair, opposes both formulas. "Pulling out precipitously could cause considerable damage to U.S. interests," he wrote in the Indianapolis Star last year. "Arbitrary deadlines will not work."
The directors of both the central and defense intelligence agencies testified recently that the departure of American forces, without any other steps, would make the violence worse. A defense intelligence official described what he believes would be the Iraqi reaction to such a move. "Any attempts to draw down dramatically in the near term will be seen as a sign of weakness by Sunni Arabs and will accelerate score settling," he told U.S. News. "The Shia, in turn, will feel they have to assert themselves."
Larry Diamond, who advised U.S. officials in Iraq and subsequently wrote a book criticizing U.S. policy there, paints a stark portrait of what he believes would ensue. "Withdrawal would lead to a ghastly, all-out civil war and a sudden, cataclysmic collapse of the Iraqi government," he says. "If we just start heading for the exits, and that's all we do, all of the most extreme elements will seize power."
Troop increases. Sen. John McCain advocates sending more troops, arguing that the continued violence demonstrates that there are inadequate numbers to deal with the problem and that the Iraqi security forces aren't ready to shoulder the task. Gen. John Abizaid, overall commander of U.S. forces in the Middle East, testified that Washington could temporarily increase troop levels by some 20,000-and said he is weighing all options. But he also said such an increase could not be sustained indefinitely. Retired Gen. Jack Keane, former Army vice chief and a senior consultant to the Baker-Hamilton group, believes that "the Iraqi political process has failed because the Sunnis are not participating. As far as the Sunnis are concerned, they are succeeding in their desire to create an unstable environment, fracture the Iraqi government, and drive the United States out. The evidence suggests they are right." Therefore, he argues, "for a political strategy to work, the military strategy has to enable it. The military strategy must force the Sunnis to seek a political solution, and right now there is insufficient pressure on them to seek one," he told U.S. News. "The current level of Iraqi and U.S. forces is not adequate to the task." Iraqi police and military forces now number 322,000 and U.S. troops about 140,000. General Keane advocates raising the Iraqi forces to some 650,000-which will take time-and increasing U.S. troop levels, at least in the near term.
National compact. There is growing support for the idea of making a full-bore push to reach a political agreement among Iraq's warring factions. Some see it as the only real hope for ending the violence. One of the experts advising the Baker-Hamilton group, Michele Flournoy of the Center for Strategic and International Studies, says: "The most important element of a new approach is a fundamentally reinvigorated political effort that would put pressure on the ... government [of Shiite Prime Minister Nouri al-Maliki] to do more in extending a hand to Sunnis."
Analysts differ over whether the Shiite or Sunni antagonists need to be pressured more. One intelligence official says that coercion is also required on the Sunni side, where insurgents still harbor dreams of returning to power, provoking fear among the Shiites, who turn for protection to their militias. "The Sunni have guns, recruits, motivation," the official says, "and the wherewithal to continue this for a very long time."
The administration has been trying to bring about political reconciliation for the past year, and the Iraqi government laid out a timeline for doing so in October, although it failed this month to reach agreement on allowing more Baathists to resume jobs in the government and failed to pass a new oil law, as hoped. U.S. Ambassador Zalmay Khalilzad, a Sunni Afghan-American who speaks fluent Arabic, was regarded by many as the best hope for brokering a deal. He is reportedly leaving his post in the next few months.