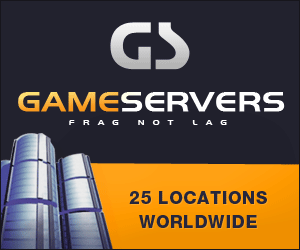 By Louis Charbonneau
BERLIN, Dec 1 (Reuters) - The German government wants to get in
touch with the gunmen in Iraq who kidnapped a 43-year-old German
archaeologist and have threatened to execute her, Foreign Minister
Frank-Walter Steinmeier said on Thursday.
"We will make every effort first to make contact in order to move
things forward. We will avoid endangering the health and life of the
hostage," Steinmeier told reporters after a meeting of the crisis committee
set up to deal with the kidnapping.
The kidnapping is the first test faced by German Chancellor Angela
Merkel, who has vowed to improve ties with the United States, soured by
disagreement over the invasion of Iraq.
Steinmeier said the government had not yet established contact with
the kidnappers. Nor has it been given any deadlines.
"We have not received anything that we could call an ultimatum.
There are the statements of the hostage-takers, which you already know, that
we should end all support for the reconstruction of Iraq," he said.
Merkel has said Berlin will carry on with the previous government's
policy of helping to train Iraqi forces outside Iraq. She has ruled out
sending German troops to Iraq.
After meeting Singapore Prime Minister Lee Hsien Loong, Merkel said
a ransom payment was not being discussed at the moment for Susanne Osthoff,
the first German to be kidnapped in Iraq.
"We're currently trying to see how we can establish contact and that
is our priority at the moment," Merkel said.
The threat to kill Osthoff and her driver was made on a videotape
delivered to the German public broadcaster ARD in Baghdad earlier this week,
ARD said.
An image from the tape showed two blindfolded people sitting on the
ground surrounded by three armed, masked men, one holding a rocket propelled
grenade launcher, another reading from a piece of paper.
It was not immediately clear who had kidnapped the archaeologist who
has spent around 15 years working on excavations in Iraq and who criticised
the U.S. military for not preventing widespread looting at archaeological
sites.
RANSOM PAID IN PAST
Iraqi President Jalal Talabani told Germany's Neue Osnabruecker
Zeitung newspaper that Baghdad will cooperate with the German government to
free Osthoff and was dealing with the issue personally.
Nick Pratt, a former CIA official now with the Marshall European
Center for Security Studies in Germany, said experience from a
hostage-taking in the Sahara in 2003 suggested Berlin would end up paying
ransom if one was demanded.
In that case, Germany secured the release of 14 European tourists
kidnapped by Algerian rebels. Diplomats and officials say Germany paid 5
million euros ($5.9 million) and believe the money was used to buy arms.
One German diplomat said, however, that if someone like Abu Musab
al-Zarqawi, the leader of al Qaeda in Iraq, was behind the kidnapping then
Osthoff's chances of emerging unscathed were diminished. If a ransom was
demanded, he predicted the government would pay up.
Germany's Foreign Ministry declined to comment.
(Additional reporting by Mark Trevelyan)