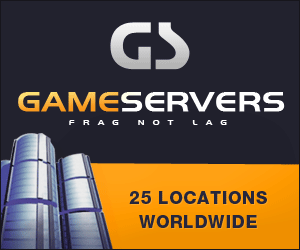 By Mark Trevelyan, Security Correspondent
BERLIN, Nov 16 (Reuters) - Three Iraqi men will stand trial in
Germany accused of planning to kill their visiting prime minister and
belonging to a terrorist group, the German prosecutor's office said on
Wednesday.
It said the three were members of Ansar al-Islam, which the United
States calls a major insurgent group linked to al Qaeda.
Two of them, named as Ata R., 31, and Mazen H., 23, are also accused
of collecting and transferring funds to Iraq and Iran on behalf of the
network.
The third man, named as Rafik Y., 31, had phoned the others to
obtain their approval for an attempt to assassinate then-Iraqi Prime
Minister Iyad Allawi during a visit to Berlin on Dec. 2 and 3 last year, the
prosecutor's office said.
It said the other two, based in southern Germany, gave him the
go-ahead by phone and "offered him financial support".
The indictment said Rafik then drove through central Berlin to spy
out a Deutsche Bank building where Allawi was due to hold a meeting the next
day. All three men were arrested that night on the basis of the intercepted
phone conversations.
In the days after the arrests, German authorities said they had not
discovered any weapons or explosives. A spokeswoman for the prosecutor's
office declined on Wednesday to comment on how the alleged plot against
Allawi was to have been carried out.
ALLEGED RINGLEADER
Ata R., the alleged ringleader, was described as the most senior
member of Ansar al-Islam in Germany.
"He was informed of attacks and plans for attacks ... He carried out
a central steering and coordinating function both in Germany and other
European countries. In addition, he was entrusted with recruiting new
members and potential suicide attackers," the prosecutor's office said.
"His responsibilities included collecting and sending money for
Ansar al-Islam to Iraq and Iran, as well as procuring money, when
instructed, for certain terrorist enterprises and activities of the
organisation."
Asked about the significance of the alleged transfers to Iran, the
spokeswoman said the money went to Ansar members based there who then passed
it on to Iraq. She said there was no suggestion Iranian state authorities
were involved.
The probe is the latest of a series of investigations into alleged
connections between European-based Islamists and insurgents who are trying
to bring down the Iraqi government and drive U.S. and coalition forces out
of the country.
European investigators say the U.S. invasion of Iraq acted as a
powerful spur for recruitment of militants on the continent, some of whom
have travelled to join the insurgency. They fear some will return,
battle-hardened, from Iraq and may carry out attacks on home soil.
"Europe runs the risk of being badly struck by a new terrorist
wave," France's top terrorism investigator Jean-Louis Bruguiere told a
Berlin security conference last week. "It is obvious that the Iraqi issue
has had, and still has, a direct impact on the evolution of the threat."