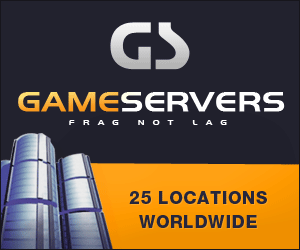 Boston Globe
April 24, 2008
UN council gathers to try to calm tensions
By Associated Press
TBILISI, Georgia - President Mikhail Saakashvili lashed out at Russia yesterday, accusing it of encroaching on Georgian territory, as the UN Security Council held an emergency meeting about the two countries' relations.
Long-simmering tensions between Georgia and Russia intensified this week after Georgia said a Russian fighter jet shot down an unmanned spy plane flying over the breakaway region of Abkhazia.
Russia, which has supported Abkhazia and another region, South Ossetia, denied any involvement and said Georgia's use of the spy planes violates UN resolutions. The UN established a mission in the region in 1993 to observe Georgia's cease-fire agreement with Abkhazia.
In his televised address, Saakashvili called on Georgians to show fortitude as Russia "encroaches on Georgia's territorial integrity."
"All my strength has been put toward our main goal - the restoration of territorial integrity and guaranteeing a peaceful life and development for our citizens, including our Abkhazian and South Ossetian citizens. To achieve this goal, we have put forth much effort toward improving relations with Russia," he said.
Abkhazia and South Ossetia have had de-facto independence since breaking away from central government control during wars in the 1990s. Both have had support from Russia, which has granted their residents passports and encouraged use of the ruble as the currency.
Russia recently lifted trade restrictions on doing business with Abkhazia and South Ossetia, and moved to increase cooperation with the two regions' governments - moves that have incensed Georgia.
Saakashvili again demanded that Russia rescind those decisions. "We will not allow anyone to tear from us constituent parts of our nation," he said.
Defense Minister David Kezerashvili, meanwhile, insisted that the jet that brought down the Hermes spy plane Sunday was a Russian MiG jet that took off from a former Russian base in Abkhazia and flew into Russian airspace after firing its missile.
Georgia has circulated a video taken by the spy plane before it was shot down. The video appears to refute assertions by Abakhzian defense officials that one of their jets shot the spy plane down.
"This jet has twin-tailed marking. The Abkhazian side does not possess this type, so it could be only Russian and by no means it belongs to any other country," Saakashvili said in televised comments. "Russians can continue denying it, but it was theirs and we have not received any information from them proving that they have not done it."
Georgia's foreign minister, David Bakradze, traveled to Washington for meetings with US officials as part of Georgia's efforts to garner international support.
Secretary of State Condoleezza Rice told Bakradze the United States is committed to Georgia's sovereignty, and she urged Georgia and Russia to settle their differences. "There should be no question as to Georgia's integrity," Rice said.
It was unclear whether the Bush administration would step up its criticism of Russia at a time of rising tensions with Moscow over US missile defense plans in Europe, as well as Western recognition of Kosovo's independence.
The United States also is seeking greater cooperation from Moscow on pressuring Iran to halt its nuclear program.