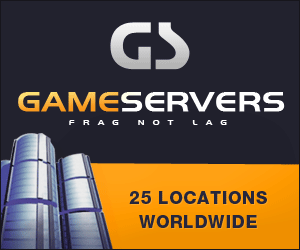 New York Times
June 7, 2008
Pg. 8
By Sophia Kishkovsky
ST. PETERSBURG, Russia — President Dmitri A. Medvedev of Russia warned the Georgian president, Mikheil Saakashvili, on Friday that Georgia's joining NATO would deepen the conflict between the former Soviet states.
After the two leaders met behind closed doors at a palace outside St. Petersburg, Russia's foreign minister, Sergey V. Lavrov, said that Mr. Medvedev told Mr. Saakashvili that his quest for NATO membership would not help resolve the simmering tensions in the separatist Georgian regions of Abkhazia and South Ossetia.
"We have stressed again that Georgia would not be able to achieve this by artificially pulling itself into NATO because this would lead to another stage of confrontation," Mr. Lavrov said.
The conflict in Abkhazia has increased friction between the nations in recent months.
In April, a Russian fighter jet shot down a Georgian reconnaissance drone over Abkhazia, according to a United Nations investigation. And last month, Russia sent paratroopers and artillery across the border to reinforce its peacekeeping force there.
On Monday, Georgian officials demanded that Russia withdraw the additional troops, as well as a Russian Army unit that Russia said was sent to repair infrastructure in the region.
The European Union's external relations commissioner, Benita Ferrero-Waldner, warned this week that the Russian troop buildup in Abkhazia could destabilize the region, which had a civil war in the 1990s. And Mr. Medvedev said Friday that German leaders had expressed their concern to him about relations between Russia and Georgia on Thursday during his first visit to Europe as president.
Mr. Lavrov said Friday that Russia wanted to resolve the conflicts, but not with outside help, a position both leaders appeared to endorse during a photo opportunity at the Konstantinovsky Palace.
"I think that we're capable of solving all the problems ourselves, overcoming the difficulties that exist and building long-term relations," said Mr. Medvedev, who was inaugurated as Vladimir V. Putin's successor last month.
Then Mr. Medvedev turned to Mr. Saakashvili and asked, "What do you think?"
Mr. Saakashvili said that he agreed and that many of the problems between the countries were "artificially created."
"Russia and Georgia are countries that are very close to each other on historical, cultural and human levels," he said.
Mr. Saakashvili, however, did not back away from his long-term goal of joining NATO. Georgia has applied for membership, and NATO has promised that it will eventually be accepted.
Mr. Medvedev has argued that NATO membership for Georgia or Ukraine, which has also sought membership, would threaten Russian security.
Mr. Lavrov said that the meeting between them at an informal gathering of leaders of the Commonwealth of Independent States, a group made up of most of the former Soviet republics, was "very calm, very quiet, no confrontation at all."
He also said that the deployment of 300 Russian troops to make repairs in Abkhazia last weekend was meant to pre-empt the use of force rather than prepare for Russian intervention.
Abkhazia borders the Krasnodar region of Russia, which includes Sochi, the site of the 2014 Winter Olympics. The Games are being promoted by the Kremlin as a symbol of Russia's revival after years of post-Soviet turmoil.
Mr. Medvedev also met on Friday with President Viktor A. Yushchenko of Ukraine. Mr. Lavrov said the leaders had discussed several points of contention: the Russian Black Sea Fleet, which is based in Ukraine's Crimean peninsula; gas prices; and Mr. Yushchenko's efforts to unify the Ukrainian Orthodox Church.
Gazprom, the Russian state-controlled natural gas monopoly, has halted supplies to Ukraine in the past and has threatened to do so again, demanding that the government in Kiev pay market prices. The dispute has been of grave concern to Europe because 80 percent of Gazprom's supplies to Europe run though Ukrainian territory.
Michael Schwirtz contributed reporting.