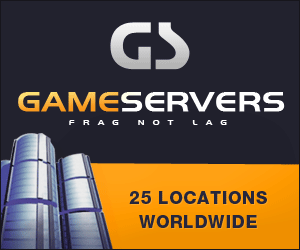 International Herald Tribune
April 26, 2008
Pg. 3
By Judy Dempsey
BERLIN--Officials from Georgia are embarking on a major diplomatic offensive in Europe, fearing that Russia will do everything possible to destabilize the country before NATO membership talks can begin in December.
David Bakradze, the Georgian foreign minister, who met Friday with his German counterpart, Frank-Walter Steinmeier, said his country was becoming caught in a bitter struggle between the West and Russia as it tried to anchor its political and security institutions solidly in Euro-Atlantic organizations and rid itself of Russian influence.
At stake in the coming months, Bakradze said, is whether the West will bow to Russian pressure and possibly trigger a domino effect or stand firm until Moscow backs down.
"If you draw lines and give Russia a free hand here, it will never work," Bakradze said in an interview with the International Herald Tribune. "If Russia is given a free hand, it will extend to other parts of Europe. Russia thinks it still has the right to interfere. But we say to the Europeans, if there is any appeasement towards Russia over the way it deals with us, it will have repercussions for other countries."
Bakradze said the sense of appeasement had been palpable at the NATO summit meeting in Bucharest this month, where alliance leaders refused to offer Georgia or Ukraine a Membership Action Plan, which puts a country on the fast track toward joining the alliance.
Germany, in particular, strongly opposed offering Georgia the fast track. In interviews at the time, Steinmeier said Moscow had already had a hard enough time accepting the independence of Kosovo from Serbia, whose unity Russia had supported.
Steinmeier said Friday that Berlin still opposed a fast track for Georgia but supported its eventual membership in NATO. "Georgia's territorial integrity and sovereignty is beyond all question," he added.
Bakradze said that by not offering the fast track to Georgia or Ukraine, NATO had played into the hands of Russia.
NATO foreign ministers will meet in December to decide the issue, and the foreign ministers of the Czech Republic, Hungary, Poland and Slovakia supported the fast track for the two countries Friday. But Russia is already hard at work trying to weaken the chances of Georgia at that meeting through a series of hostile actions, Bakradze said.
Georgia said in the past week that one of its unmanned intelligence drones had been shot down by a Russian aircraft over Georgian territory and took the incident to the United Nations Security Council. France, Germany, Britain and the United States issued a condemnation of Russia. Moscow denied it had shot down the drone, saying there had been no flights by the Defense Ministry that day.
The previous week, President Vladimir Putin announced that Russia would step up its cooperation with Abkhazia and South Ossetia, two regions of Georgia that have had Russian backing in their attempt to break away from the central government in Tbilisi.
Bakradze said that Russia had been giving de facto support to these separatist movements for several years but that decision on formal cooperation had amounted to "creeping annexation."
Commentators in Russia have compared the separatists in the two regions, which are heavily ethnic Russian, to the ethnic Albanians in Kosovo who declared independence from Serbia.
On Friday, a Foreign Ministry official, Valery Kenyaikin, warned that Russia would use "military methods" to defend its countrymen if fighting erupted in the two regions, two Russian news agencies reported.