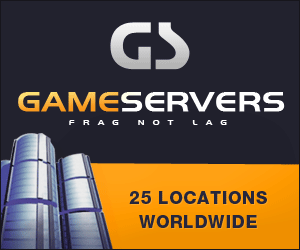 Seattle Post-Intelligencer
April 2, 2008
Aerospace Notebook

By James Wallace, P-I Reporter
INTENSIFYING its public-relations battle against The Boeing Co., Northrop Grumman has brought out military gunslingers to defend the Air Force tanker decision.
In a letter to Defense Secretary Robert Gates, 22 retired Air Force generals urged him to "stand up and help defend" the tanker award to the team of Northrop and EADS, the parent of Airbus.
The generals are consultants or work for either Northrop or EADS.
In the letter, dated Monday, they accused Boeing and its "special interest clients" of "impugning the integrity of OUR Air Force" in the conduct of the tanker selection process.
They also said Boeing and those special interests are "questioning the patriotism of the men and women of OUR Air Force."
"We, the undersigned, have devoted years of service to this great nation and the United States Air Force," the letter said. "Accordingly, we are very troubled by the vitriolic attack on the Air Force by those who disagree with the outcome of the KC-45 tanker competition."
The list of generals signing the letter included Michael Ryan, former Air Force chief of staff, and Charles Horner, commander of U.S. and allied aircraft during the 1991 Persian Gulf War.
In a recent article for the National Review, Horner said Boeing claims in its protest that changes were made to favor the bigger Airbus plane are "patently absurd and false."
"The fact of the matter is that Boeing lost, and lost fair and square in an open process, and all its post-defeat complaining is little more than noise," Horner wrote.
That noise, from both sides, is getting louder.
The letter to Gates from Horner and the other retired Air Force generals is an all-out effort by Northrop to make sure its message is heard in the crucial public relations battle over the controversial decision by the Air Force in late February to buy 179 tankers from Los Angeles-based Northrop and Europe-based EADS rather than from Boeing.
The generals asked Gates to defend the Air Force decision from "scurrilous and politically motivated attacks."
Chicago-based Boeing has officially protested to the Government Accountability Office, saying that the decision was unfair and filled with errors and that the Air Force changed criteria to keep Northrop-EADS in the competition. Those changes, according to Boeing, gave an advantage to the bigger Airbus plane over Boeing's 767.
The Northrop-EADS tanker is based on the Airbus A330-200 commercial plane.
Boeing's supporters in Congress argue that awarding one of the nation's most important military contracts to a team that includes EADS was not in the national security interests of the United States, and it will mean a loss of jobs in this country -- claims strongly disputed by Northrop and its backers.
If Boeing's protest fails, Congress could step in and block funding for the tankers. So the PR stakes are high.
In a conference call with industry analysts Tuesday, Paul Meyer, vice president of Northrop's air mobility systems unit and head of its tanker program, said the company is making sure that its message -- that the best tanker won fair and square -- does not get drowned out by Boeing's backers in Congress, especially those in the states of Washington and Kansas.
Boeing's tanker would have been built in Everett and flown to Wichita, Kan., for installation of military avionics and air-refueling equipment.
"We are making our way through them," Meyer said of members of Congress whom Northrop is lobbying.
"We are going to be very prevalent and stay focused in front of the press to make sure that facts are always on the table."
He added that Northrop's lobbying efforts won't include members of Congress from Washington state or Kansas because "they have a vested interest in a different outcome."
Northrop has established a tanker "war room" that sends out daily news releases about "America's New Tanker" to the media.
On Tuesday, for example, Northrop was quick to respond to comments on the campaign trail by Sen. Barack Obama, the Illinois Democrat running for president.
At a town meeting in Wilkes-Barre, Pa., Obama was asked about the tanker decision.
"I would think that we would want to prioritize U.S. companies that are employing U.S. workers," Obama responded.
"I don't mind the Pentagon procuring from other countries. But when you've got such an enormous contract for such a vital piece of our U.S. military arsenal, it strikes me that we should have identified a U.S. company that could do it."
He went on to say that he wants to know if Boeing's bid was competitive.
"I do want to make sure that their bid was at least comparable to Airbus," Obama said. "If Airbus was saving the Pentagon 50 percent or 25 percent or even 15 percent or 10 percent, then maybe they could make a credible argument for it. And we're going to be taking a closer look at this."
Northrop's PR machine responded that the "Air Force did identify an American company that could do it. That company is Northrop Grumman."
Aerospace Notebook is a Wednesday feature by P-I aerospace reporter James Wallace.