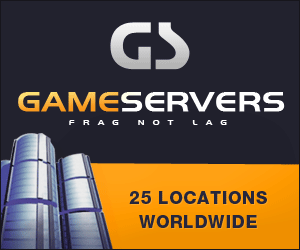 Washington Times
January 10, 2007
Pg. 1
General Sees Another N. Korea Nuclear Test

Hits defense hurdles with Seoul

By Andrew Salmon, Washington Times
SEOUL -- The senior U.S. commander in South Korea said yesterday that North Korea will likely conduct another nuclear test, and he also vented his frustration at a range of issues bedeviling Washington's military alliance with Seoul.
"They have self-proclaimed their possession of nuclear weapons, and there is no reason to believe that at some time in the future, when it serves their purposes, that they won't test another one," Gen. Burwell B. Bell said of North Korea, which detonated a nuclear device on Oct 9. "So I suspect some day they will."
The general, speaking to reporters, declined to discuss whether a test was imminent, citing confidentiality of intelligence.
ABC News last week reported Pyongyang might be preparing for another test. Citing unnamed U.S. defense officials, the network said the moves were similar to steps taken before the October blast.
Top U.S. and South Korean officials have dismissed the speculation, saying there is no indication such a development was imminent.
Gen. Bell also expressed concerns about the relocation of the headquarters of the U.S. forces in South Korea, the transfer of wartime command of South Korean forces to South Korean leadership, and budgetary shortfalls.
"I must admit that I was surprised when I read local press reports that [a South Korean] government official stated the relocation of U.S. forces would not occur until after 2013," he said. "This was news to me, and not at all reflective of the agreement we have with [South Korea] to achieve the move by 2008."
Yongsan garrison, home to 6,500 troops and 8,000 civilians -- family members and defense contractors -- has been a bone of contention in the alliance for years. Talks to relocate the central Seoul base have been ongoing since 1990, but only in 2004 did the two countries sign an agreement to relocate it to the city of Pyeongtaek, 55 miles south of the capital, by 2008.
Construction of the new base is under way, but last month, local press reports, quoting an unnamed South Korean government official, stated the move would be delayed until 2013. Seoul officials have not refuted the reports.
Noting that many U.S. personnel and their families were living in dilapidated facilities at Yongsan, Gen. Bell said that with the move planned, he could not construct new facilities on the current base.
The proposal to transfer wartime command of South Korean forces is caught in a similar timeline dispute. U.S. military officials say the transfer of command can be achieved by 2009, but the South Korean side wants to delay it until 2012.
Gen. Bell said future U.S. force commanders would play a "supporting role" to South Korean commanders, and hinted that the transfer of wartime control of troops needs more serious attention than it has so far received.
"The worst things we can do, within minutes, is to transfer command back and forth," he said. "That would be unacceptable."
Gen. Bell also addressed shortfalls in South Korean financial support to fund the ongoing consolidation of U.S. troops across the Korean Peninsula. The U.S. force in Korea has been shrinking -- from 37,500 troops in 2003, to 29,500 today, and there will be 25,000 in 2008. Most of the troops are moving to new, less intrusive base areas.
In negotiations, Seoul had agreed to pay 44 percent of U.S. troops' consolidation costs -- $886 million. However, what Seoul finally offered was $772 million, leaving a shortfall of more than $100 million.
"I'm being put into a bad position, from a policy perspective, of not having the money to do what our two governments told me to do," the general said, adding that he would need to make "significant" cuts in U.S. forces' programs.
Gen. Bell's outspoken tone surprised some analysts.
"Clearly, Washington is expecting Koreans to take greater responsibility for their defense, and behave honorably in the negotiation process as that happens," said Michael Breen, a Seoul-based author of several books about the peninsula and a longtime Korea watcher.
Meanwhile, the overall deterioration in the alliance dismays local conservatives.
"The sharp rise in anti-Americanism here has partly been instigated by North Korean propaganda, but the behavior of our government in the recent two to three years has been rather out of the ordinary in its ability to be diplomatic," said Lee In-ho, a professor at Myongji University.
"Conservatives are concerned here: Even if we are critical of some policy lines pursued by the Bush administration, we do not want to jettison the alliance completely," he said.