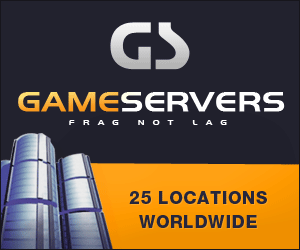 Washington Post
February 7, 2007
Pg. 1
Petraeus Making Hard Sell to Congress

By Peter Baker, Washington Post Staff Writer
Before he flew off to Iraq this week to take command of U.S. forces there, Gen. David H. Petraeus conducted one last mission here on the home front -- this one on Capitol Hill.
With the Senate about to debate President Bush's troop increase, Petraeus was set up last week in the office of Minority Leader Mitch McConnell (R-Ky.). Senators were approached on the floor and urged to meet with him. And the new Iraq commander then privately outlined his view of the war and what he will do with the 21,500 extra troops.
At a time when the president and most of his top surrogates have lost credibility even among many Republicans in Congress, the administration has turned to the chiseled, widely respected Petraeus to win the day. His name has become the rallying cry for Bush and his allies as they argue that it would be wrong for lawmakers to confirm the four-star general unanimously one moment and then renounce his strategy the next.
"I've been selling Petraeus to anybody who would listen," said Sen. Lindsey O. Graham (R-S.C.), who terms the Bush troop increase the "Petraeus Doctrine" and fetched senators off the floor to meet the general in McConnell's office. "He's the General Grant of the surge. He's our last best chance as a military commander to bring about a change on the ground."
And maybe the last best chance for Bush allies to head off a resolution rejecting the troop increase or at least keep many Republicans from supporting it. The Petraeus card is about the only one left to play for a White House confronting low poll numbers, an unpopular war and an opposition Congress. With as many as 11 Senate Republicans against Bush's new Iraq plan, Petraeus has sway that his commander in chief does not. "There's not much the White House could do right now, to be honest with you, to change votes," Graham said.
Yet if invoking Petraeus has been effective for Graham and others trying to rally Republicans, Democrats remain unpersuaded. "He's a capable officer. He's got the talent and skill for the job," said Sen. Jack Reed (R.I.), a member of the Armed Services Committee. But "we're not talking about the Petraeus plan," he added. "We're talking about the president's plan. It's not only appropriate, but I think we have an obligation to point out its shortcomings."
Bush strategists have been surprised by how quickly the politics of the war have shifted in the past few weeks, and they have been grappling for a strategy to contain the political damage. The White House privately believes that a statement of opposition by Congress may be inevitable. "Our goal is to try to cabin off the most egregious" versions, particularly any that would threaten funding, said a senior official who spoke on the condition of anonymity.
Bush has kept a relatively low profile as the issue has dominated Capitol Hill in recent days. Although Vice President Cheney and Defense Secretary Robert M. Gates warned that a resolution would embolden terrorists, Bush has generally avoided incendiary language. Rather than inserting himself into the debate, he has been talking about childhood obesity and fiscal discipline. When he met privately with Republican senators Friday, Bush employed a soft sell, the senior official said. He made the case for his decision but told the senators to vote their consciences. "Do what you think is right and I'll be your friend the next day," he told them, according to the official.
Some advisers have been surprised that Bush has not more aggressively accused Democrats of advocating retreat. "If he wanted to use his megaphone to shout that, it would put the Democrats back on their heels," said Ed Rogers, a Republican lobbyist close to the White House. "But for whatever reasons, I think they're pulling their punches."
Instead, Petraeus has become the front man of sorts. On Jan. 26, the day the Senate voted 81 to 0 to confirm him, Petraeus met with Bush for the cameras. Later that day, the president told House Republicans in a closed-door retreat that he found it "ironic" that senators would support the general but oppose a plan he helped devise, according to Republicans present.
It was a line he later took public. "The Senate overwhelmingly supported his nomination to be the new general in command of Iraq," Bush said on Fox News on Jan. 31. "The fundamental question is: Will they back him up? They voted for him. Will they back him up?" Allies quickly picked up the argument.
But Democrats saw it as a cynical ploy. "The White House seems desperate to avoid a real debate on the merits of the plan they've put forward, so they're trying to use General Petraeus as a shield," said William A. Galston, a Clinton administration aide who is now at the Brookings Institution. "I don't think the Petraeus talking point passes the laugh test because, in fact, I'm sure a lot of the senators who voted for Petraeus but don't like the surge believe he's the best general available to address the situation."
It is common for a nominee like Petraeus to meet with senators before a confirmation, but the general returned to Capitol Hill even after the vote to continue talking to members in both houses. The White House said it did not orchestrate the post-confirmation visits. Petraeus was in transit to Iraq yesterday but a senior defense official said he "met with many others in Congress after the hearings prior to departure."
Graham said he grabbed Petraeus last week and had him wait in McConnell's office while he ushered in senators to see the general. "From my conversation with him, he understands the gravity of the situation," said Sen. Richard C. Shelby (R-Ala.). "He understands it's probably 10 minutes to 12 on the clock. And he believes he can do something about it."