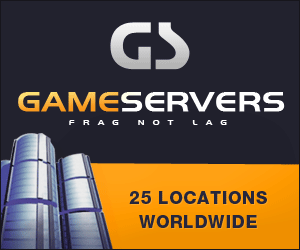 Seattle Post-Intelligencer
February 29, 2008
He says appeal by loser would hurt
By Eric Rosenberg, P-I Washington Bureau
WASHINGTON -- The top Air Force general said Thursday that he hoped the losing bidder for a lucrative tanker jet contract won't file a formal protest, a step that would further delay a program that the service has long sought.
"Gosh, I hope there is not a protest," Gen. T. Michael Moseley, the Air Force chief of staff, told reporters. "We've taken so long to do this. ... If we get a long, drawn-out protest, we still operate 44-year-old airplanes longer. To me that's a big deal."
"I would ask (the losing tanker bidder) to think about the country and think about the people that are flying the airplanes," he said.
Chicago-based Boeing Co. and a team of Los Angeles-based Northrop Grumman Corp. and Airbus parent EADS are competing for the program, estimated to be worth about $40 billion, with the possibility of growing substantially over the next 15 to 20 years.
Although the Air Force is due to announce the winner soon, Moseley said he had no idea which competitor might win. The chief of staff is not officially involved in the acquisition process for military equipment.
In an interview with Bloomberg News, Sue Payton, the Air Force's top acquisition official, said that the service was "on track" to announce the winner late Friday.
The Air Force says that it urgently needs to start work on what it calls the KC-X because the average age of the existing tanker fleet is so old. The program was aborted earlier this decade because of corruption on the part of Boeing and Air Force officials.
Federal law allows losing bidders to appeal to the Government Accountability Office, the investigative wing of Congress, if they believe a federal agency violated procurement rules when it awarded the contract.
A protest would delay the KC-X while the GAO investigated the Air Force process that led to selecting the winning bidder. Such a delay would make the Air Force unhappy because the service says that it urgently needs to start work on the KC-X. The average age of the existing tanker fleet of KC-135s is more than four decades.
A recent example of a protest involving a Pentagon contract came last year, when the Air Force selected Boeing for another top-priority Air Force program, the $15 billion project to build the Combat Search and Rescue-X helicopter.
The losing contractors -- Sikorsky and Lockheed Martin -- protested the award, charging that the Air Force had failed to apply uniform selection standards to the contractors.
The GAO has upheld protests on the helicopter and is in the process of recompeting the project.
Moseley said that he didn't want the KC-X program to end up like the Combat Search and Rescue-X helicopter.
On that project, "We've lost $800 million in this protest and a year to a year and a half of operational time on not being able to field an airplane," he said.