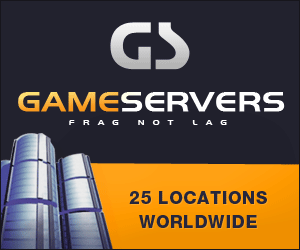 London Times
July 7, 2008 By James Hider, in Baghdad
If Santa ever set up his Christmas grotto in a war zone, it might look something like this.
Hundreds of men and women, many of them armed, line up in a marble hall inside one of Saddam Hussein's former palaces, waiting patiently for more than half an hour for their hero to turn up.
The object of so much adulation is General David Petraeus, the 55-year-old commander of US and allied forces in Iraq. General Petraeus, widely credited with the military strategy that has clawed Iraq back from civil war to a semblance of stability, is in such demand for photographs that his aides have had to organise special mass photo-ops every six weeks inside the Green Zone and at the other huge US base at Baghdad airport.
"He's a real leader at a great time," said Master Sergeant John Fife of the US Air Force, who had brought a group of comrades and local Iraqi staff across the vast fortified compound for the chance to have their picture taken with the general, who devised Iraq's counter-insurgency strategy.
"It's like being at Macy's again when I was nine with the Easter Bunny," the sergeant admitted. Beside him one of his Iraqi staff, who for security reasons identified himself only as Salaam, described the occasion as a great honour. "I just want to say, 'Thank you.' This man has done great things for my country," he said, although he confessed that for his own safety he would hang the picture on his office wall in the Green Zone, rather than in his house in the "Red Zone", the military term for the rest of Baghdad.
Despite the progress Iraq has made under General Petraeus, Salaam said it would be a long time before he risked hanging such a memento at home; if neighbours knew he worked for the Americans he could be killed by militias or kidnapped by criminals.
The crowd of more than 500 people was a cross-section of life in the Green Zone, the complex that has occupied the heart of the capital for the past five years: American soldiers with assault rifles; British, Australian and Italian troops; security contractors in wrap-around sunglasses; embassy officials in suits; cleaners; men in running gear with .45 automatics on their hips; and a woman dressed as though for cocktail party. All file past the commander, who shakes their hands and poses for the army photographer.
One Green Zone veteran said General Petraeus drew bigger crowds than almost any other celebrity visitor, including Angelina Jolie, Dick Cheney, the vice-president, and Condoleezza Rice, the Secretary of State. Only the right-wing talk show host Bill O'Reilly, known for shouting down liberal guests on his Fox Channel programme, drew similar crowds.
General Petraeus has often said that he has no ambition to run for public office, but this would be perfect training for any campaign trail. His smile never wavers throughout the 45-minute ritual, which, with military precision, gets more than 500 people across the wooden podium in a cafeteria of the Republican Palace.
Only at the very end does he look slightly bemused, when he finds himself posing in a group photo with eight Sri Lankan waiters, far from home and looking for a little celebrity action to relieve the tedium of their daily grind.
Then he steps off the stage and marches briskly back to the business of running the war.