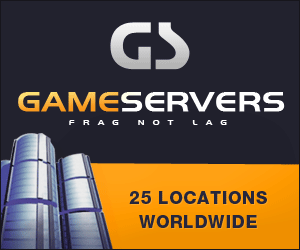 Washington Post
August 7, 2008
Pg. 21
By David Ignatius
Defense Secretary Bob Gates has been talking recently about how to rebuild America's national security architecture so that it fits the 21st century. The next president should think about assigning Gates to fix what he rightly says is broken.
Gates is an anomaly in this lame-duck administration. He is still firing on all cylinders, working to repair the damage done at the Pentagon by his arrogant and aloof predecessor, Donald Rumsfeld. Gates has restored accountability in the military services by firing the secretaries of the Army and Air Force when they failed to respond forthrightly to problems. And he has been an early and persuasive internal administration critic of U.S. military action against Iran.
Amazingly for a defense secretary, Gates has been arguing against the "creeping militarization" of foreign policy. In a speech last month, he urged more funding for the State Department and other civilian agencies, saying they have been "chronically undermanned and underfunded for far too long." In Washington, that's almost unheard of -- sticking your neck out for the other guy -- and it's one reason Gates's reputation has been steadily rising.
Among both Democrats and Republicans, there's now talk that Gates should stay on as secretary of defense in a new administration. It's a little early for speculation about the next Cabinet, but here's another idea:
Why not appoint Gates to head a special commission to revise the basic framework of the National Security Act of 1947? He knows all the pieces of this puzzle -- having run the CIA and worked at the National Security Council earlier in his career. A hypothetical Gates commission would have two basic missions:
· Fix the NSC structure so that it is designed to deal with today's "soft power" challenges rather than the old Cold War problems. Specifically, a Gates commission should think about how to focus money and expertise on the nation-building problems that now fall between the cracks of the interagency system.
"Over the long term, we cannot kill or capture our way to victory," Gates warned last month. "What the Pentagon calls 'kinetic' operations should be subordinate to measures to promote participation in government, economic programs to spur development, and efforts to address the grievances that often lie at the heart of insurgencies."
Gates is right about the imbalance between civilian and military power. A new report by Refugees International documents how the current, over-militarized approach is misfiring in Africa. But power has shifted to the Pentagon for a reason: It has the resources. As the report notes, there are more people serving in military bands than in the entire State Department. Changing that balance will require a different kind of NSC architecture.
· Fix the half-baked reform of the intelligence agencies. The 2004 law that created the Office of the Director of National Intelligence was meant to deal with the intelligence failures that led to Sept. 11, but it instead has created more bureaucracy. Gates understands very well what's wrong; he turned down the DNI job because he knew the structure was unwieldy. Gates has cobbled together an interim solution by working with old friends -- DNI Mike McConnell, CIA Director Mike Hayden and Pentagon intelligence chief James Clapper. But the current arrangement is too dependent on personalities. A sign of continuing backroom friction is the rivalry over who will brief the presidential candidates.
The nation needs a lean, aggressive intelligence community. Nobody is better suited to finishing this job than Gates, who has seen the intelligence morass from all sides.
***
Two brief updates concerning past columns on Iran:
In my Aug. 3 column, I said that a Washington Institute for Near East Policy task force "advocated 'preventive military action' " to keep Iran from building a nuclear bomb. That shorthand truncated the report's conclusions. According to the group's executive director, Robert Satloff, "the report endorses a strategy of prevention, as opposed to deterrence, to deal with the issue and urges the president to engage in high-level discussions with Israel to assess the entire range of policy options, which includes preventive military action."
In a column that appeared Sept. 6, 2006, I highlighted the work of Dr. Arash Alaei, an Iranian who created an HIV-AIDS program that the World Health Organization called a "best-practice model" for the Middle East. Now, inexplicably, he and his brother Kamiar, also a physician, have been arrested and charged with fomenting a "velvet revolution." Having visited Alaei at his headquarters in North Tehran, I have seen firsthand the good he and his brother were accomplishing. Shame on the Iranian government.
The writer is co-host of PostGlobal, an online discussion of international issues.