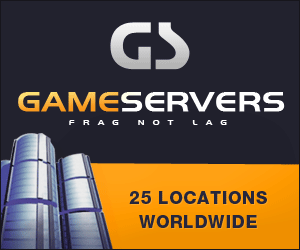 Philadelphia Inquirer
April 21, 2007
By Lolita C. Baldor, Associated Press
BAGHDAD - Emphasizing the limits of U.S. patience, Defense Secretary Robert M. Gates said yesterday the Bush administration would weigh Iraq's political progress in deciding this summer whether to bring home some of the U.S. troops.
"Our commitment to Iraq is long-term, but it is not a commitment to have our young men and women patrolling Iraq's streets open-endedly," Gates told U.S. and Iraqi reporters at a news conference in the capital.
The U.S. troop buildup is still under way, with mixed results on security and a rise in U.S. combat deaths in Baghdad. A series of major attacks in Baghdad over the last week, killing hundreds of Iraqi civilians, have undermined what U.S. military officials had seen as early, promising signs of reduced sectarian violence.
Gates, on his third trip to Iraq since becoming Pentagon chief in December, said he encouraged the Iraqis to pass legislation on political reconciliation and the sharing of oil revenues among the Sunnis, Shiites and Kurds. He told the Iraqis he hoped their Council of Representatives would not recess for the summer without passing the legislation.
Whether they take action on those measures will be considered when he and top U.S. commanders review the military buildup later this summer, Gates told them. But he would not provide details when asked what the United States would do if the Iraqis failed to meet those goals.
"The fact is that, as I indicated, progress in reconciliation will be an important element in our evaluation in the late summer," Gates said. "And I think that's as far as I need to go on that point."
In Washington, a close monitor of events in Iraq, Anthony Cordesman of the Center for Strategic and International Studies, said Gates was right to press the Iraqis on the importance of getting results.
"The message that Secretary Gates gave to the Iraqis is an all-too-real warning of the limits of the U.S. political system," Cordesman said in an e-mail exchange. "The practical problem is that the Iraqi political system has its own limits and the divisions between Iraqis are growing, not diminishing."
Gates declined to reveal details of the nearly three-hour meeting he had yesterday with his top commanders, but he insisted there was no discussion of a timeline.
"We do need some time to try and make this work," Gates said. "I think that it's not a surprise that the results are mixed at this point and there may be, there probably will be, tough days to come.. . . I am modestly optimistic that at least in terms of the military operations, we will see steady progress."
Gates' stern remarks to the Iraqis reflected the Bush administration's efforts to strike a balance between reassuring the Iraqis of U.S. support and pressuring their leaders to use this opportunity to show they can bring the country together.
Bush hinged his new Iraq strategy not only on the troop buildup but also on the prospect that the Iraqis would demonstrate they can reconcile the sectarian divisions.
Gates said it was clear "there is the desire on the part of the presidential council and on the part of the prime minister to work very hard to try and bring about successful passage of these laws."
But Prime Minister Nouri al-Maliki also reminded Gates that the council was an independent body.
In a statement released by his office, Maliki said: "The main problem suffered by Iraq is political, not a security one." His office also said the prime minister was optimistic Iraqis would overcome their sectarian, ethnic and political differences.
Gates, meanwhile, rejected Senate Majority Leader Harry Reid's assessment on Thursday that the war was already lost and that the troop buildup was not stemming violence in Iraq. "I respectfully disagree," Gates said when a reporter asked him about Reid's remarks.
Gates' unannounced stop in Iraq began Thursday, and throughout the visit he took a decidedly stronger tone, warning Iraqi leaders that American patience was wearing thin and urging them to unite their warring factions.
Military Launches Attack Near Mosque
U.S. helicopters pounded an area near a Shiite mosque with machine-gun fire yesterday, killing two just before the start of weekly prayers and outraging preachers loyal to radical Shiite cleric Muqtada al-Sadr.
The attack took place as Sadr's militia is increasingly showing signs of impatience with a U.S.-led push to secure Baghdad, raising fears it might become violent after more than two months of lying low.
The military first denied reports by witnesses and Iraqi state TV that helicopters opened fire during the clash, but it issued a second statement hours later saying the aircraft fired about 100 rounds.
Police also reported finding 26 bullet-riddled bodies showing signs of torture yesterday in the capital and on the banks of the Tigris River downstream. Yet the nationwide death toll was down from the previous day.