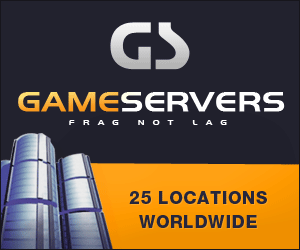 Washington Post
January 13, 2007
Pg. 1
Successful Troop Boost Could Mean Withdrawal Starting by Year's End, He Says

By Josh White and Ann Scott Tyson, Washington Post Staff Writers
President Bush's new operation to secure Baghdad will begin in earnest with a push by thousands of U.S. and Iraqi troops in the first week of February, and its chances of success should be evident within a few months, Defense Secretary Robert M. Gates told lawmakers yesterday.
If the plan works, the United States could begin drawing down troop levels by the end of the year, Gates said. If the Iraqi government does not deliver troops and political and economic support, he said, the United States could withhold many of the 21,500 additional troops Bush has ordered to secure the most violent parts of Iraq.
Gates and Marine Gen. Peter Pace, chairman of the Joint Chiefs of Staff, also assured members of the Senate Armed Services Committee that there are no plans to take military operations into Iran, clarifying remarks Bush made on Wednesday in announcing the new Iraq package.
"From a military standpoint," Pace said while responding to questions, there is "no need to cross the Iranian border."
Gates said a brigade of several thousand Iraqi troops is expected to arrive in Baghdad in about three weeks to beef up security, part of an effort to bring in 8,000 more Iraqi troops to quell sectarian violence. The first additional U.S. brigade is expected to arrive in Baghdad in the coming days to support Iraqi forces as they clear and hold neighborhoods throughout the city.
"I think that what's perhaps the newest part of this is that it really does put the onus on the Iraqis to come through," Gates said. He later acknowledged that the Iraqi government's "record of fulfilling the commitments is not an encouraging one" but said that Iraqis "really do seem to be eager to take control of this security situation."
Gates said it will be easy to tell if Iraqis live up to their end of the bargain, prompting members of the committee to point out that the Iraqi government sent only two of six promised battalions for an operation in Baghdad last summer.
Gates and Pace said that they think they have assurances from the Iraqi government, but that there is no specific deadline for success or clear benchmarks for progress.
Sen. Carl M. Levin (D-Mich.), the committee's new chairman, sharply criticized sending more U.S. troops into Iraq and said the move reinforces a "flawed strategy" that has failed thus far.
"Deepening our involvement in Iraq would be a mistake, but deepening our involvement in Iraq on the assumption that the Iraqis will meet future benchmarks and commitments, given their track record, would be a compounding of that mistake," Levin said. Sen. Edward M. Kennedy (D-Mass.) urged the administration to put it to a congressional vote.
Some Republicans questioned the immediate need for thousands of U.S. troops, with Sen. John W. Warner (R-Va.) saying he would rather send in a small complement of troops to see if the Iraqis become full partners.
"My point being, it seems to me, shouldn't we walk a few steps along this line and then see how quickly, hopefully, the Iraqis begin to take up their responsibilities, rather than this massive plan pushing forward all at once?" Warner asked. Gates replied that the phased introduction of troops over the coming months will have the same effect.
Gates also said there are no plans for a long-term U.S. presence: "We don't want permanent bases in Iraq."
Senators questioned Gates and Pace about Bush's vow on Wednesday to stop Iran and Syria from supporting violence in Iraq. In his televised prime-time speech, the president promised to "interrupt the flow of support from Iran and Syria. And we will seek out and destroy the networks providing advanced weaponry and training to our enemies in Iraq."
Pace said the military will conduct those efforts within Iraq; they include two recent raids in northern Iraq that resulted in the capture of several Iranians. A State Department spokesman said yesterday that coalition forces raided a facility in Irbil because of information linking it to Iran's Revolutionary Guard. Contrary to the assertions of Iraqi officials, the site "was not a diplomatic facility; it did not have the standing of a consulate," State Department spokesman Tom Casey said.
The raids were authorized under an order that Bush issued several months ago, Secretary of State Condoleezza Rice told the New York Times yesterday. Rice was vague about when the president issued the order, the Times reported, but she said it allows the U.S. military to target Iranian "networks" in Iraq.
White House press secretary Tony Snow yesterday addressed what he called the "urban legend" of pending U.S. action against Iran and Syria. He told reporters that there is no intent to go to war with either country, and that the administration is committed to diplomatic efforts to stop Iran's nuclear program.
The idea of a significant troop increase in Iraq has been championed by Sen. John McCain (R-Ariz.), and he said yesterday that a small, short troop boost would be the "worst of all worlds" because he believes the U.S. military needs a sustained, robust presence. McCain also accused detractors of not presenting viable alternatives.
"I believe that those who disagree with this new policy should indicate what they would propose to do if we withdraw and Iraq descends into chaos," McCain said.
The troop increase in Iraq will require the Army "very soon" to alert a number of National Guard combat brigades that they will have to deploy in about a year -- earlier than anticipated -- to provide relief for busy active-duty Army units, a senior military official told reporters.
With more troops comes a need for more equipment, requiring the Army to use two brigades' worth of pre-positioned stocks of tanks, Humvees and other gear in Kuwait that it had built up after depleting the stocks for the invasion of Iraq in March 2003.
"We're having to redistribute equipment right now," the official said. The Army plans to build as many as six new combat brigades under a plan unveiled by Gates to expand the service by 7,000 active-duty soldiers a year, to a total of 547,000.