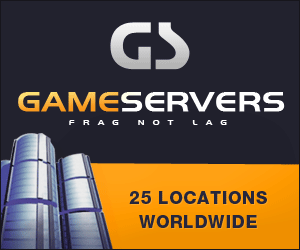 Washington Times
April 17, 2008
Pg. 13
Defense secretary prods Congress on funds

By Nicholas Kralev, The Washington Times
Defense Secretary Robert M. Gates has emerged as the State Department's strongest — and, arguably, most powerful — advocate, reversing a bitter rivalry between Foggy Bottom and the Pentagon that has plagued the Bush administration for years.
Mr. Gates said at a hearing on Capitol Hill this week that the State Department should be the leading foreign-policy agency in the U.S. government, and he chided Congress for denying the department the authority and resources it needs to play that leading role.
"The State Department is the proper place to oversee all of the elements of American foreign policy," Mr. Gates told the House Armed Services Committee on Tuesday during a joint appearance with Secretary of State Condoleezza Rice.
"The Congress has not been willing, decade in and decade out, to give the State Department the kind of resources, people and authority that it needs to play its proper role in American foreign policy," he said.
Mr. Gates surprised both the Foreign Service and his own subordinates in November, when he made a passionate plea for an increase in the State Department budget in a speech in Kansas. He said that the department's $34 billion budget is less than what the Pentagon spends on health care.
"I'm here to make the case for strengthening our capacity to use 'soft' power and for better integrating it with 'hard' power," Mr. Gates said on Nov. 26. "One of the most important lessons of the wars in Iraq and Afghanistan is that military success is not sufficient to win."
Mr. Gates' predecessor, Donald H. Rumsfeld, was often accused of laying claim to foreign-policy turf that had belonged to the State Department for decades. Mr. Rumsfeld's relationship with Miss Rice's predecessor, Colin L. Powell, was strained during most of President Bush's first term.
Officials at both departments say that relations between Mr. Gates and Miss Rice are much better, and they have mirrored that close cooperation at the working levels of their agencies.
"That reflects the growing on-the-ground cooperation between Foreign Service officers and the uniformed military," a State Department official said.
In e-mail messages to The Washington Times, about two dozen U.S. diplomats around the world gave Mr. Gates' efforts to promote the State Department glowing reviews.
"He is popular, obviously intelligent, seemingly moderate and not tainted by Iraq" like Miss Rice, who was Mr. Bush's national security adviser during his first four years in the White House, said a Foreign Service officer in Latin America.
An officer in Europe said that Mr. Gates "has a lot of credibility on the Hill, and if he could make the case there, then we may achieve some progress."
A senior officer in Asia said that employees of the two departments have worked better overseas than in Washington — particularly in war zones, where they are "more focused on accomplishing the task at hand than on policy disputes."
American diplomats are embedded with the military in so-called "provincial reconstruction teams" in Iraq and Afghanistan, and most of those who have had such assignments are satisfied with their experience.
The State Department has permanent positions for diplomatic advisers in the offices of the nation's top military commanders at home and overseas. The Pentagon also regularly sends military advisers to various bureaus at Foggy Bottom.
The administration has asked Congress for funding to hire about 1,100 new Foreign Service officers in its 2009 budget request, but approval is not expected soon.