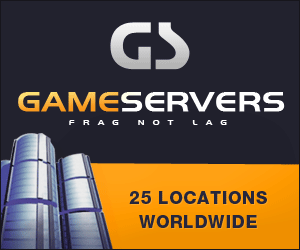 New York Times
November 2, 2007 By Thom Shanker
WASHINGTON, Nov. 1 — Defense Secretary Robert M. Gates indicated Thursday that Iran had told the Baghdad government that it would work to stem the flow of high-powered explosives into Iraq, though he also questioned the credibility of the pledge.
"It is my understanding that they have provided such assurances," Mr. Gates said during a Pentagon news conference. "I don't know whether to believe them. I'll wait and see."
Those comments came the same day the No. 2 American commander in Iraq, Lt. Gen. Raymond T. Odierno, said that the number of lethal roadside bombs suspected to have origins in Iran had declined in recent months.
General Odierno, in a video news conference from his headquarters on the outskirts of Baghdad to reporters at the Pentagon, said it was premature to declare that the decrease in armor-piercing roadside bombs, called explosively formed penetrators, or E.F.P.'s, meant Iran had taken steps to halt their flow into Iraq.
Mr. Gates said that statistics on violence in Iraq provided mounting evidence that the security situation was improving, though he acknowledged that political progress was slow at the national level of the Iraqi government.
"We have certainly been successful in significantly improving the security situation in Iraq, and I would say that what we need to do is continue this effort and ensure that the economic reconstruction and development follows," Mr. Gates said. "We clearly have more work to do with the police, as do the Iraqis, and we still need to get some of this basic legislation."
Asked whether he would declare that the United States was now winning the war in Iraq, Mr. Gates responded: "I think those end up being loaded words. I think we have been very successful. We need to continue being successful."
The United States military contends that E.F.P. components are made in Iran and supplied to Shiite militias in Iraq. Iran denies that it is involved in shipping weapons to the militias.
But Mr. Gates said he believed that leaders of the Quds force, an elite element of Iran's Revolutionary Guards, knew about the weapons smuggling, adding that he also believed that top levels of the Iranian government were "probably" aware of it, too. "I haven't seen anything that is definitive along those lines," Mr. Gates said. "My guess is that the highest levels are aware."
In describing the security situation in Iraq to reporters at the Pentagon, General Odierno said the number of E.F.P.'s found across the country in the past three months was down sharply.
In October, there were 53 E.F.P. incidents in Iraq, according to General Odierno, with 30 attacks involving the weapons and 23 others in which E.F.P.'s were found before they detonated. He compared those figures with those of July, when there were 99 E.F.P. incidents over all; August, when there were 78; and September, 52. The current monthly level is still above the monthly levels of the first quarter of the year, he added.
"Although we still have, in my mind, way too many," General Odierno said of the E.F.P.'s, "in the last few months that has been on a downward trend."