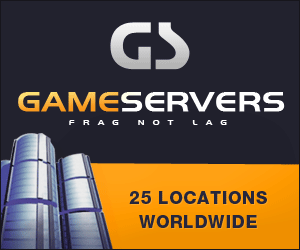 New York Times
February 9, 2008
Pg. 6
By Thom Shanker
MUNICH — Defense Secretary Robert M. Gates said Friday that many Europeans were confused about NATO's security mission in Afghanistan, and that they did not support the alliance effort because they opposed the American-led invasion of Iraq.
"I worry that for many Europeans the missions in Iraq and Afghanistan are confused," Mr. Gates said as he flew here to deliver an address at an international security conference.
"I think that they combine the two," he added. "Many of them, I think, have a problem with our involvement in Iraq and project that to Afghanistan, and do not understand the very different — for them — the very different kind of threat."
The comments were the first in which Mr. Gates had explicitly linked European antipathy to American policy in Iraq with the reason large segments of the public here do not support the NATO operation in Afghanistan.
Mr. Gates's assessment was an unusually candid acknowledgment from a senior member of President Bush's cabinet that the war in Iraq had exacted a direct and significant political cost, even among Washington's closest allies.
Over recent weeks, Mr. Gates has made public and private efforts to persuade NATO governments to offer more combat troops and military and police trainers for the Afghan mission. At the conclusion of a two-day meeting of NATO defense ministers in Lithuania on Friday morning, Mr. Gates expressed confidence that "a number of the allies are considering what more they might be able to do."
Mr. Gates said his recent public comments, as well his keynote speech scheduled here for Sunday, were meant to "focus on why Al Qaeda in Afghanistan and failure in Afghanistan would be a security problem for Europe."
He said Qaeda leaders hiding in and near Afghanistan and terrorist foot soldiers linked to the organization had already been responsible for violent attacks in Europe.
In a public diplomacy strategy somewhat unusual for an American defense secretary, Mr. Gates said he would speak directly to the people of Europe, and not to their governments, "in an effort to try and explain why their security is tied to the success in Afghanistan and how success in Afghanistan impacts the future of the alliance."
Mr. Gates acknowledged that there was a risk in making a personal appeal to Europeans for support in stabilizing and rebuilding Afghanistan when their own governments had not yet been able to make the case with complete success.
Mr. Gates said there was no need to rethink the NATO strategy in Afghanistan or to reshape the mission. But, he said, while he was pressing immediately for increased commitments from NATO nations and other allies for combat troops, trainers and transport aircraft, he also stressed that rebuilding Afghanistan was "a long-term project."
"Afghanistan is going to need significant international help and support for a long time," he said, adding that the goal should be to move toward civil reconstruction as insurgents are defeated.
Yet 2007 was a violent year for the mission, and a series of recent studies by policy institutes have said the international mission in Afghanistan is at risk of failure.