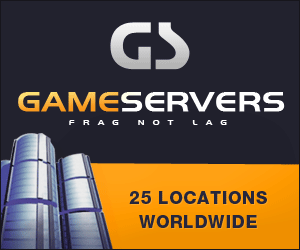 Defense Daily
September 24, 2008
Pg. 1
By Emelie Rutherford
Defense Secretary Robert Gates said before halting the heated Air Force tanker competition two weeks ago Pentagon officials considered, but decided against, altering the selection process to choose the "best deal for the taxpayer."
Gates told Senate authorizers yesterday that he is "very disappointed" he and other Pentagon officials were led on Sept. 10 to cancel the current competition for aerial refueling tankers between Boeing [BA] and a Northrop Grumman [NOC]-European Aeronautic Defence and Space Co. (EADS) team.
"After we issued the (draft) RFP (request for proposals, on Aug. 6), it became clear that if we got it done at all it would be in the last few days of the administration, and so part of my concern was, frankly, I didn't like the smell of approving a potentially $100 billion contract...in the last day or two of being on the job," Gates testified during a Senate Armed Services Committee (SASC) hearing on the wars in Iraq and Afghanistan.
However, he said, defense officials "considered an alternative" before deciding to defer the tanker battle until the next administration.
"Because both planes met the technical qualifications, we considered changing the competition to one based simply on the best deal for the taxpayer--who...could come up with the cheapest number for us to go forward," he said. "But after talking with a lot of folks, we realized that what that meant was that after seven years of a competition based on value, we would be changing the rules at the end of the game to one based purely on cost. So we'd be changing the rules at the end of the game."
Gates's comments came after Sen. Jeff Sessions (R-Ala.)--a Northrop Grumman supporter critical of the cancellation of the tanker competition--said he was unhappy to learn in recent days that Boeing's proposed tanker was 25 percent more expensive than Northrop Grumman's.
According to a Sept. 18
Washington Post
article, Pentagon acquisition czar John Young said developing the first 68 aircraft would have cost $12.5 billion under Northrop Grumman's proposal, compared to $15.4 billion under Boeing's plan. Young reportedly said both proposals were "technically outstanding."
Sessions maintained yesterday that Northrop Grumman's younger proposed aircraft had more capability. He said he previously though the proposals' prices were fairly close.
"But this is a dramatic difference in price," Sessions said, referring to Young's reported comments. "And I'm somewhat disappointed, I have to say, that that competition has not gone on to conclusion."
Gates said he hopes the next administration will move forward with a new tanker competition "very quickly."
"My advice to them would be: Establish minimum military requirements--'What do we need?'--and then--'What's the best deal for the taxpayer?'" Gates said. "This is what I would've done if we had more time."
He noted that the previous competitions had "things like 800 requirements," which he said is "a classic case of over-complicating the problem."
In other news, SASC Chairman Carl Levin (D-Mich.) said yesterday the committee "will make every effort" to this week complete two key Air Force confirmations: of Michael Donley, acting secretary, to be secretary; and of Lt. Gen. William Fraser, now assistant to the chairman of the Joint Chiefs of Staff, to be service vice chief of staff.
Donley's confirmation, in addition to being held up in the SASC, also has faced opposition from Boeing backer Sen. Maria Cantwell (D-Wash.), who has placed a hold on his confirmation in the full Senate because of concerns stemming from the tanker competition.
Cantwell spokeswoman Ciaran Clayton said yesterday the senator is keeping the hold in place, because she has not yet received some classified material she requested from the Pentagon.
Meanwhile, SASC members noted yesterday's hearing was likely Gates's last time appearing before the committee. Gates has deflected speculation about remaining as secretary of defense in the next presidential administration, and yesterday noted he had 118 days left in the job.