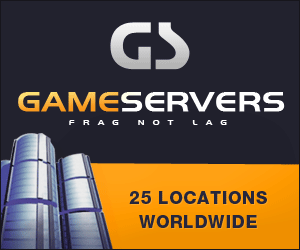 Baltimore Sun
December 16, 2006
New defense chief has had misgivings over Pentagon's role

By Siobhan Gorman, Sun Reporter
WASHINGTON -- As incoming Defense Secretary Robert M. Gates plots a fresh path through Iraq, he is also expected to chart a different course for Pentagon intelligence programs, rolling back some of Donald H. Rumsfeld's aggressive expansion of intelligence operations that rankled agencies such as the CIA.
This month, Gates, a former CIA director, signaled to Congress that he would be willing to cede some Pentagon intelligence responsibilities to Director of National Intelligence John D. Negroponte.
He said he would work to ensure that Negroponte "has the authority that he needs to fulfill his responsibilities," noting that one key power Negroponte lacks is the ability to hire and fire agency heads.
John Gannon, who held several senior CIA posts under Gates, said the new defense secretary would narrow the Pentagon's intelligence focus. He said Gates would limit the Pentagon's role to gathering the information needed for tactical decisions on the ground and leave the rest to the CIA and other agencies that have traditionally conducted human spying. "Bob will rein in the Department of Defense," he said. "That's something that he can do."
In written responses to questions prior to his nomination hearing, Gates acknowledged his previous statements that "intelligence authority has been quietly leaching from the CIA and to the Pentagon." He said that this was "clearly" an issue he would confront as defense secretary, so that he could strengthen "coordination and cooperation" between the Pentagon and intelligence agencies.
The Iraq Study Group issued a harsh indictment of U.S. intelligence on the Iraq insurgency. To improve it, the national intelligence director and defense secretary will be forced to confront the tangled division of labor that evolved out of the 2004 overhaul of U.S. intelligence, specialists said.
After President Bush directed the CIA to lead the 2001 Afghanistan invasion, Rumsfeld vowed never to let the CIA upstage the military again.
Rumsfeld launched a controversial expansion of the Defense Department's role in intelligence collection and analysis, including the creation, in 2003, of a new position, undersecretary for intelligence, which he gave to a trusted aide, Stephen A. Cambone. From that post, Cambone launched a number of new projects that boosted the Pentagon's human spying capacity, traditionally the purview of the CIA.
Rumsfeld also established the Counterintelligence Field Activity, a domestic intelligence collection operation that has come under fire for gathering information on peace activists.
Gates, who spent 27 years at the CIA, rising from analyst to director, wrote in a Washington Post opinion piece in May that he was "unhappy about the dominance of the Defense Department in the intelligence arena and the decline in the CIA's central role."
He underscored that view in testimony earlier this month at his Senate confirmation hearing. Gates pointed out that the national intelligence director, Negroponte, has responsibility for issues, such as improving intelligence agency performance, over which he has little control, because he cannot hire or fire an agency head.
"Without having that authority," Gates said, "it makes it very difficult to exercise your will, especially if you're trying to change cultures."
When Congress created the new job of national intelligence director as a post-9/11 reform, it decided that the director would share power with the defense secretary. Pentagon allies had insisted that no authority be taken away from the Defense Department, which controls more than 80 percent of the intelligence budget.
"There is a big kind of treaty that needs to be made" between the intelligence director and the defense secretary, said Gregory Treverton, a former vice chair of the National Intelligence Council who is now at the Rand Corp. think tank.
The limited power of the national intelligence director's office is one reason Gates said he turned down Bush's offer, two years ago, to become the first person to hold the job.
Rumsfeld allies speculated that, despite Gates' statements, he might be reluctant to give up some of the Defense Department's spy programs, once he learns more about them after taking over as defense secretary on Monday.
"I'd like to see him get some experience under his belt as [secretary of defense], and then I think his reflections will be instructive," said Rep. Duncan Hunter, a California Republican and outgoing chairman of the House Armed Services Committee, who is exploring a run for president.
Hunter, who fought to ensure that the new intelligence director did not take power away from the Pentagon, said the current "division of authorities is reasonable."
Rumsfeld used his hiring-and-firing power last year when he decided to cut short the tenure of retired Lt. Gen James R. Clapper Jr., who was running the National Geospatial-Intelligence Agency. Clapper had angered Rumsfeld by telling Congress that his agency should fall under the new intelligence director's jurisdiction.
Shortly after Gates was chosen last month, Negroponte was asked at an intelligence forum in Orlando, Fla., whether the relationship between his office and the Pentagon would change.
Negroponte said his relationship with Rumsfeld "really hasn't worked out that well," then quickly called that a "slip of the tongue." He continued, "I want to stress, for the record, it's turned out very well."
"I have very positive expectations" for working with Gates, Negroponte said, noting that they had worked together before. Gates succeeded Negroponte as deputy White House national security adviser in 1989.
Members of Congress have been concerned that the Pentagon is competing with, and beating, Negroponte's office. Cooperation "may be happening at the top levels, but it needs to get to the mid-levels, and this should be a priority for Gates," said Rep. Jane Harman, a California Democrat.
With several vacancies in top Pentagon intelligence posts, Gates will have an early opportunity to make his mark on its intelligence apparatus.
He has already asked Robert Andrews, currently the deputy undersecretary for counterintelligence, to take over on an acting basis for Cambone, who leaves at the end of the month, said Maj. Patrick Ryder, a Pentagon spokesman. Andrews worked at the CIA in the 1970s. Cambone's top deputy, William G. Boykin, is readying his retirement papers, the former official said, and other Pentagon positions responsible for overseeing intelligence are also vacant.
Former colleagues of Gates said he would run interference for Negroponte within the Pentagon bureaucracy. "He'll turn around and step on any ducks in the Defense Department who want to make it hard" for Negroponte, said Richard Haver, a former top defense and intelligence official.
Inside the Pentagon, the expectation is that Gates will cut back on some of the human spying efforts the Pentagon launched under Rumsfeld, said a former senior defense official, who spoke on condition of anonymity because he was speaking about sensitive intelligence issues.
The assessment at the CIA is similar. "Gates will not be nearly as zealous as Rumsfeld in beefing up DOD's capacities in human intelligence," said a senior intelligence official who spoke on condition of anonymity. There is "a sense of relief," at the CIA, he said, but "there's also a sense of wait-and-see."
Gates should evaluate carefully which intelligence programs to eliminate or scale back, the former Pentagon official cautioned.
This former official said there are a number of highly classified Special Access Programs, particularly involving Iraq, Iran and terrorism, that he believes no other agency is capable of doing.
Another program whose fate is uncertain is Counterintelligence Field Activity. The former defense official predicted that Gates would put greater oversight restrictions on the program but not kill it.