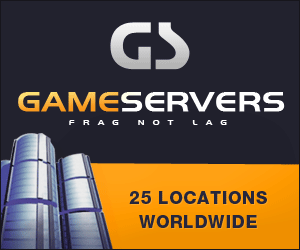 Washingtonpost.com
December 5, 2007 By Lolita C. Baldor, Associated Press
MOSUL, Iraq -- Defense Secretary Robert Gates will use his latest unannounced trip to Iraq to assess whether the downturn in violence in parts of the country can be sustained, and whether Iran is working to quell the shipment of arms into Iraq, officials said Wednesday as the Pentagon chief made his sixth visit to the country.
Senior Defense officials said the jury is still out on both fronts, and the Pentagon is being cautious not to declare victory yet in either case.
As an example, one senior defense official traveling with the secretary said that any proposal to move the Marines out of Iraq and into a greater role in Afghanistan, as proposed not long ago by Marine Commandant Gen. James Conway, will be viewed cautiously by Gates.
Gates arrived in Mosul at midmorning Wednesday and planned a full day of meetings with his military commanders and Iraqi officials.
Army Col. Tony Thomas, a brigade commander, told reporters traveling with Gates that he and other senior commanders in the north are looking for additional U.S. troops and also would like the return of 1,400 Iraqi troops sent to Baghdad to provide "more combat power" to help stabilize a number of areas -- including Diyala province, Mosul and Samara -- to help counter an uptick in violence, including suicide bombings.
Overall, there has been a steady decline in violence in Iraq in recent months, including dips in roadside bombs, other attacks and in both U.S. and Iraqi casualties. The U.S. is pressing Iraqi leaders to take advantage of the improved security to make the political reforms needed to stabilize the fledgling democracy.
A senior defense official traveling with the secretary said there are concerns that the national government will be outpaced by local tribal and provincial leaders to take advantage of the improved security.
The officials requested anonymity because of the sensitivity of the issues and the private nature of the consultations they were talking about.
They emphasized that critical questions remain -- including how seriously to take indications of a decline in the amount of Iranian weapons coming into Iraq. The officials said it has yet to be proven, through either intelligence or other assessments, that a significant portion of the reduction in violence is due to any deliberate policy by the Iranian government.
The U.S. military has said on numerous occasions that deadly roadside bomb material has been traced to Iranian suppliers, and suggested that it would be highly unlikely for them to be acting without Tehran's knowledge or tacit approval.
Defense officials also said they are still searching for answers on how to sustain the lower violence levels, because the cause of the increase security has varied according to the region of the country.
What worked in the Anbar province, where local tribal leaders rebelled against the insurgents, may not work in other parts of the country. The solutions, they said, will have to be tailored to the local environment, including whether there are active local citizen groups taking a lead to ferret out terrorists and tamp down violence.