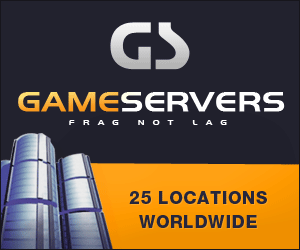 Washington Times
November 13, 2006
Pg. 1
By Rowan Scarborough, The Washington Times
Defense Secretary-designate Robert M. Gates is not expected to rein in the aggressive global war on al Qaeda started by predecessor Donald H. Rumsfeld or reverse the transformation of the Army, but instead focus on how to win in Iraq and get American troops home, current and former Pentagon officials say.
"He definitely is not seen as someone wimping out on the global war," said a Pentagon adviser. "How he does it, and what tools, and who he entrusts with them, that's a whole different issue."
Mr. Gates, once confirmed by what Republicans hope will be a December floor vote, will arrive at the Pentagon needing to replace a number of senior aides to Mr. Rumsfeld who set policy on intelligence, special operations and the war itself.
Some other officials Mr. Rumsfeld eyed for senior posts may be discarded because they would not get through a Democrat-controlled Senate, Pentagon officials said.
President Bush introduced his new defense secretary Wednesday and said Saturday that Mr. Gates was an "agent of change" in a sign of the growing momentum for a new direction in Iraq policy after election defeat for Republicans.
"He has experience leading large and complex organizations, and he has shown that he is an agent of change," Mr. Bush said in his weekly radio address. "He will provide a fresh outlook on our strategy in Iraq, and what we need to do to prevail."
That task will be Mr. Gates' overriding focus in the administration's last two years. The quiet government staff man and former college president will be the Pentagon leader the president hopes will ensure that Iraq is not as damaging in the 2008 election to Republicans as it was in 2006.
Mr. Gates resigned Friday from the Iraq Study Group, a blue-ribbon panel established by Congress to find new solutions for Iraq. The bipartisan group is headed by former Secretary of State James A. Baker III and former Rep. Lee Hamilton, Indiana Democrat.
It is Mr. Gates' ties to Mr. Baker and Brent Scowcroft, former President Bush's national security adviser, that has Republican hawks worried. Mr. Gates worked with both in the first Bush administration as CIA director and deputy to Mr. Scowcroft.
Mr. Scowcroft opposed the war and is said to be cool to Mr. Rumsfeld's aggressive style of using the full force of the military to confront al Qaeda. He was among the team of aides who advised the first President Bush to end the fighting against Iraq in 1991 in the first Gulf war.
In an published interview two years ago in London's Financial Times, Mr. Scowcroft said Iraq was a "failing venture."
Mr. Baker's State Department practiced pragmatism at times over loftier goals. He already has said he supports talking to one's enemies, a sign the study group may recommend engaging in talks with Iraq's terrorist-sponsoring neighbors, Iran and Syria.
"I don't think you restrict your conversations to your friends," Mr. Baker told ABC News.
Some conservatives fear such language means Mr. Baker -- and Mr. Gates -- will urge a political agreement that rewards the two hard-line regimes that have supported the deadly Iraqi insurgency with millions in cash, training and weapons.
"Gates has no credentials as a military strategist or innovator," said Jed Babbin, a senior Pentagon official in the first Bush administration. "To replace Rumsfeld with someone lacking these credentials is more than worrisome. ... How will we proceed to win the war? It all comes down to how the president wants to proceed. That's the most important open question."
Mr. Gates will bring a new style to a Pentagon. While Mr. Rumsfeld is brash and combative, Mr. Gates is studious and measured.
He is not viewed as a conservative ideologue, but rather a career manager who rose through the ranks of the CIA's academic-style analytical branch at Langley headquarters. He is more bureaucrat than revolutionary like Mr. Rumsfeld, who pushed through more than 100 transformational reforms and policies.
Mr. Rumsfeld in particular brought special-operations forces off the shelf after the September 11 attacks and empowered commandos with money and manpower to become al Qaeda hunters.
"Rumsfeld understood modern war and real transformation," said an Army Special Forces soldier. "Let's hope Gates doesn't can Pentagon [intelligence] collection efforts in favor of his old alma mater. Let's also hope that generals don't convince Gates that true transformation means more artillery and bigger tanks."
The cupboard will be a bit bare at the Pentagon. Peter Rodman, the assistant secretary of defense who oversees Iraq and Afghanistan policy, told his staff last week he will leave with Mr. Rumsfeld. Stephen Cambone, a close aide to Mr. Rumsfeld and his top intelligence official, also will likely leave. Thomas O'Connell, the top policy-maker for special operations, already had said he would be leaving after the election.
Mr. Gates, who will bring in his own staff, is working out of the White House to prepare for confirmation hearings before the Senate Armed Services Committee. By law, he is not allowed to engage in policy-making until sworn in.