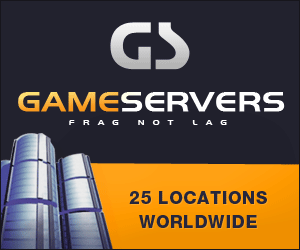 CQ Weekly
November 27, 2006
Pg. 3160
By Elaine Monaghan, CQ Staff
Robert M. Gates has made a splash as President Bush's post-election nominee to engineer a more diplomatically minded upgrade of the Donald H. Rumsfeld regime at the Pentagon. But he may have trouble keeping his own covert operatives marching behind him as he tries to uphold his earlier pledges to engage in constructive diplomatic dialogue with Iran.
Two sources — a former senior official who spoke on background about such a sensitive topic and a well-placed current official hoping to keep his job — say that military intelligence continues to plan around a policy goal of regime change before Iran gains nuclear capability.
The former official, who retains close contacts with his own sources from the region, says the Pentagon has been using former members of Mujahedin-e Khalq (MEK), which is on the State Department's list of foreign terrorist organizations, to plant targeting "beacons" in Iran to guide any future attack.
He says U.S. intelligence operatives are recruiting MEK members at their U.S.-controlled base at Camp Ashraf in Iraq, about 60 miles west of the Iranian border.
From there, he says, new recruits are transported to Israel to be "sheepdipped" — outfitted with a national affiliation acceptable for contract warriors, since the United States is legally prevented from hiring them outright, thanks to the State Department's designation. Some supporters of regime change, such as Florida Rep. Ileana Ros-Lehtinen, the odds-on favorite to become ranking Republican on the House International Relations Committee, are trying to get the State designation changed.
The former official says that as recently as last year, U.S. forces were training the recruits at a site in Nevada. He says he has it on good authority that the operation is ongoing, having spoken with individuals associated with it.
Both sources stress that these activities did not mean the administration is planning for an already-decided-upon invasion, but rather that the military is engaged in contingency planning. But, they add, the risk was always there that the sort of activities under way could spark an incident that could escalate into something more serious.
A Pentagon spokesman, Todd Vician, said last week that the United States remains committed to diplomacy in Iran and takes the MEK's designation as a terrorist group "seriously." In September, Undersecretary of Defense Eric Edelman told Congress he was unaware of any insurgency raids into Iran. He declined to discuss contingency plans for an attack on Iran. Sources close to MEK deny members are being recruited at Camp Ashraf, where about 3,000 of their members are being detained.
Meanwhile, the current U.S. official says the Marine Corps' intelligence wing conducted a study in June that analyzed popular sentiment for a more democratic style of leadership in the Islamic republic. "It keeps coming up," the official says, referring to the study, which focused on the grievances of the Arabs of Khuzestan, near Iran's Iraqi border.
Officials in Iran, including former President Hashemi Rafsanjani, have accused Washington of fueling unrest among them and other ethnic minorities. That may be one of the simpler forms of unrest Gates will have to contain as he navigates his way through some potential neoconservative uprisings of his own.