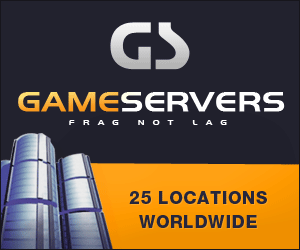 The Hill
April 30, 2008 By Roxana Tiron and J. Taylor Rushing
On the day that Democratic leaders rallied to support overhauling the GI Bill, Defense Secretary Robert Gates raised the political stakes by hinting that the administration supports a competing bill by presumptive GOP presidential candidate Sen. John McCain (Ariz.).
Gates on Tuesday said he does not back a bill sponsored by Sen. Jim Webb (D-Va.) that is supported by both Democratic presidential contenders, Sens. Hillary Clinton (N.Y.) and Barack Obama (Ill.).
Gates's intervention came as House Speaker Nancy Pelosi (D-Calif.), Senate Majority Leader Harry Reid (D-Nev.) and dozens of veterans' advocacy groups rallied in a show of force for the Webb bill, which would overhaul the extant GI Montgomery Bill.
Webb has 58 co-sponsors in the Senate and 250 supporters in the House for companion legislation.
Gates sent a letter on Tuesday to McCain answering the candidate's questions about Webb's bill. Webb, a Vietnam veteran and a potential Democratic vice presidential pick, had been trying for weeks to have McCain sign on to his legislation.
Despite being pressed by thousands of Iraq and Afghanistan veterans to support Webb's bill, McCain refused and last week presented his own bill with three other GOP co-sponsors. McCain has yet to introduce it in the Senate officially.
While McCain ally Sen. Lindsey Graham (R-S.C.) insisted that the McCain bill is not meant to compete with Webb's, the candidate and his Senate surrogates have yet to sit down with Webb and seek a compromise, according to congressional sources.
Webb said his legislation is far more comprehensive than McCain's. "I honestly believe if John McCain would sit down and let me talk him through this bill, he would co-sponsor it," Webb said. "It's not political. We have 11 Republicans, and if you look at those 11 Republicans, their views cover the whole spectrum of the Republican Party."
While Gates in his letter did not directly express support for McCain's bill, he signaled backing for several provisions that are included in McCain's legislation and that Gates presented as Pentagon priorities.
In his letter to McCain, Gates emphasized the importance of allowing military members to transfer their education benefits to their families. Webb's bill does not address that issue, but McCain's does.
"This is the highest priority set by the service chiefs and the chairman of the Joint Chiefs of Staff, reflecting the strong interest from the field and fleet," Gates wrote to McCain. "Transferability supports military families, thereby enhancing retention."
The Pentagon also wants to see at least six years of service to have service members eligible for transferring their benefits. McCain's bill also touches on this issue. Under the McCain bill, members of the military could transfer half their benefits to their spouses and children if they serve for six years and all of their educational benefits if they serve 12 years.
Reid last week blasted the GOP bill as a "pale shadow" of the Webb measure, and criticized McCain for having "no problem spending $12 billion a month on an open-ended civil war in Iraq." He said the McCain bill would shortchange veterans.
On Tuesday, Reid told reporters that he hoped Webb's legislation would be included in the war supplemental, but that the decision has not yet been made.
Speaking at the White House, Bush on Tuesday morning said he is open to the idea of a new GI bill , but rejected the idea of adding it to the war supplemental. Bush also stressed the idea of transferring benefits to military families, a high priority in his last State of the Union address.
"We will work with Congress on these veterans' benefits. I'm a firm believer that we ought to treat our veterans with respect," he said.