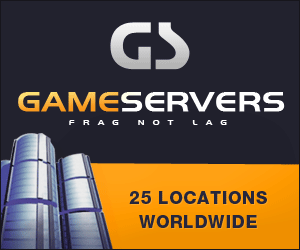 Washington Times
December 10, 2006
Pg. 1
Auditors contend the military's books are so muddled they can't manage spending.

By Eric Rosenberg, Hearst Newspapers
Iraq isn't the only pressing issue Robert M. Gates will face when he becomes the 22nd defense secretary later this month.
High on his to-do list likely will be the enormous task of cleaning up the Pentagon's tangled finances that outside auditors criticize as so chaotic that no one knows how much money is being spent on defense at any given time.
Mr. Gates got an earful at his confirmation hearing last week before the Senate Armed Services Committee.
Sen. Elizabeth Dole, North Carolina Republican, told Mr. Gates that the White House's Office of Management and Budget (OMB) thinks the Pentagon's financial management systems are in such a mess "that independent auditors still cannot certify the accuracy of the financial statements."
"I'm interested in what plans you may have to address what appears to be a severe problem," she said.
The committee complained to Mr. Gates that the Defense Department "remains unable to produce timely, accurate and complete information to support management decisions." The panel asked that Mr. Gates give the financial management problems "priority attention."
Mr. Gates said he was not familiar with the full extent of the problems and would study them.
Sen. Carl Levin, Michigan Democrat and incoming chairman of the committee, which has responsibility for overseeing Pentagon spending, told reporters recently that he will make oversight of financial management a top priority "to make sure that the American people are getting a proper return on their tax dollars and that Pentagon activities are proper, lawful and transparent."
In November, David M. Walker, the U.S. comptroller general, issued a devastating assessment of the Pentagon's finances, which include an annual budget of more than $500 billion for weapons, maintenance, troop training and ongoing military operations in Iraq and Afghanistan.
The Pentagon's financial problems "are pervasive, complex, long-standing and deeply rooted in virtually all business operations throughout the department," Mr. Walker told the committee.
The severe financial management problems limit the ability of Pentagon managers "to receive the full range of information needed to effectively manage day-to-day operations."
Nowhere is the Pentagon's inability to control costs more glaring than in the surging costs of new weapons projects. The Government Accountability Office (GAO) recently concluded that the total cost of all major U.S. military weapons projects under development has doubled in five years to $1.4 trillion.
Financial problems at the Pentagon "would put any civilian company out of business," said Kwai Chan, a former GAO auditor and author of a report titled "Financial Management in the Department of Defense: No One is Accountable."
The OMB, the GAO and the Pentagon accountants "all cannot tell you and agree on how much the Pentagon is spending at any given time," Mr. Chan said.
In written responses to questions from the Armed Services Committee, Mr. Gates said he would consider creating a senior position at the Pentagon — a deputy secretary for management — in an effort to correct the financial problems. The staff of outgoing Defense Secretary Donald H. Rumsfeld had resisted such a move, arguing that Mr. Rumsfeld already was making changes and that the new position would only add another layer of bureaucracy.