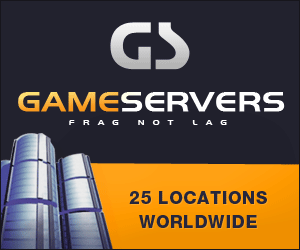 InsideDefense.com
May 8, 2007
Defense Secretary Robert Gates has designated the Marine Corps-led effort to acquire a fleet of armored vehicles designed to protect personnel from roadside bomb attacks as the Pentagon's "highest priority" procurement effort and is seeking options to further accelerate fielding plans for a program already moving at an exceptionally quick clip.
Gates, in a May 2 memo to the Army and Navy secretaries following a briefing on the Mine Resistant Ambush Protected vehicle program the same day, announced that he plans to use the full power of his office -- and possibly the executive branch -- to clear whatever legal and financial roadblocks might impede rapid delivery of the new armored vehicles to Iraq.
"The MRAP program should be considered the highest priority Department of Defense acquisition program and any and all options to accelerate the production and fielding of this capability to the theater should be identified, assessed and applied where feasible," the defense secretary wrote in the one-page memo obtained by
InsideDefense.com
.
"In this regard, I would like to know what funding, material, program, legal or other limits currently constrains the program and the options available to overcome them," wrote Gates, who asked that specific requests be presented by May 11. "This should include an examination of all applicable statutory authorities available to the secretary of defense or the president."
Adm. Edmund Giambastiani, the Pentagon's No. 2 officer and chairman of the Joint Requirements Oversight Council, last week in concert with the service vice chiefs ratified a requirement for 7,774 MRAP vehicles, setting the stage for the program to be placed in an acquisition category alongside big-ticket weapons purchases such as aircraft carriers, fighter aircraft and military satellites.
This program, which traces its roots to a request last May from Marines in western Iraq for a vehicle that provided better protection against improvised explosive devices than the current fleet of armored humvees, formally began in October to meet a limited requirement for 1,185 MRAPs.
The Marine Corp in November asked the defense industry to draft proposals for quickly producing a family of tactical vehicles that could protect personnel from the blast and fragmentation resulting from roadside bombs in a bid to significantly reduce casualties and fatalities. Unlike humvees that have a flat bottom, the MRAP chassis has a V-shape design to deflect blasts from beneath.
Since last fall, interest in this program across the military has mushroomed. The Marine Corps has refined and expanded its requirement and all of the other services, including U.S. Special Operations Command, have stepped forward with a need pushing the current requirement to nearly 8,000. Still, the program could grow even larger as the Army, which so far has restrained its MRAP requirement to 2,500, considers a request from U.S. Central Command this spring for 17,700 of the new armored vehicles -- enough to place every solider operating outside a fortified base in an MRAP.
In January, the Marine Corps awarded nine companies contracts to develop MRAP prototypes. The field of competitors recently narrowed to eight companies and Army testers are evaluating the prototypes at the Aberdeen Test Center in Maryland.
In addition, the Marine Corps has placed production orders for 1,639 MRAP vehicles from companies with a demonstrated history of delivering armored vehicles. Some of these initial production orders have already rolled off the assembly line and were recently delivered to Iraq, Navy acquisition executive Delores Etter said in a May 7 interview.
The program, which is expected to carry an $8.4 billion price tag over the next 18 months, has gained strong support from Congress. Lawmakers have indicated that they do not want funding to be a constraining factor in fielding MRAP, pledging $3 billion in the fiscal year 2007 emergency supplemental spending bill, which the president vetoed over language dealing with a U.S. troop withdrawal from Iraq.
Internally, the Pentagon is pulling funding from other parts of its budgets to ensure MRAP coffers are full and the program is able to award additional rounds of production orders in early June at the conclusion of the testing at Aberdeen.
"It is clear that a lot of good work has been done in getting this program to its current state," Gates said. "However, the urgency of the situation on the ground in [Iraq and Afghanistan] requires that we thoroughly evaluate all options to put as much of this enhanced capability in the hands of our troops as rapidly as reasonably possible."
-- Jason Sherman