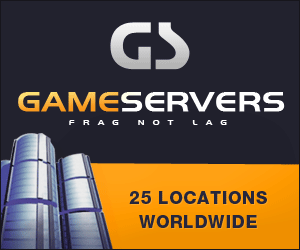 Mideast Stars and Stripes
May 2, 2008
Finding shows troops worried therapy for combat stress would hinder future security clearances

By Lisa Burgess, Stars and Stripes
ARLINGTON, Va. — Security clearance applicants will no longer have to disclose whether they have sought treatment for mental health counseling due to military combat service, according to Secretary of Defense Robert Gates.
Gates announced the change during a news conference at Fort Bliss, Texas, where he was visiting a center for troops recovering from post-traumatic stress disorder.
The change is to what Gates called the "infamous" Question 21 on the Office of Personnel Management's standard form 86, the Questionnaire for National Security Positions.
Until now, Question 21 asked applicants whether they have consulted a mental health professional in the past seven years. If so, they were asked to list the names, addresses and dates they saw the doctor or therapist, unless it was for martial, family, or grief counseling and not related to violent behavior.
The new question now allows applicants to answer "no" if they received treatment "strictly related to adjustments from service in a military combat environment."
Gates told Pentagon reporters last June that he would "very aggressively pursue" removing the question about mental health treatment from the security clearance questionnaire.
Gates took up the issue after the Army inspector general concluded in February 2007 that soldiers were not seeking help in part because they were worried it would endanger their security clearance and perhaps their career.
Lt. Gen. John Kimmons, deputy chief of staff for intelligence, decided to check for himself to see if this was actually happening, he told Stripes.
Out of 250,000 security clearances processed by the Army in 2007, only three were denied solely because of the applicant's mental health status, Kimmons said. Other issues, such as financial health, personal interviews and recommendations, were much more important.
As a result, "Frankly, we decided [Question 21] information isn't particularly revealing or useful," Kimmons said. "It's a little blob of color that goes into a painting of a whole person."
Yet "the perception is that it matters a lot," Kimmons said, "and the perception was damning."
But other federal agencies, who do not regularly send their members into combat, would not agree to killing Question 21 completely, Kimmons said.
Since "we didn't want to wait any longer," this is an adequate compromise, Kimmons said. "It takes off the table that whole chunk [of mental health care] related to the ongoing war on terror."
Kimmons said servicemembers should not be limited by the word "combat" on the form.
"This is designed to talk about anyone who goes into harms' way, and that includes the full range of missions," from humanitarian to natural disaster response to peacekeeping, Kimmons said.
"I think it will help," said Paul Rieckhoff, executive director of Iraq and Afghanistan Veterans of America, told The Associated Press. "This needs to be followed by a mental health campaign — not just for servicemembers but for their families as well. But I really do think it's a significant evolution."
The Associated Press contributed to this story from Washington.