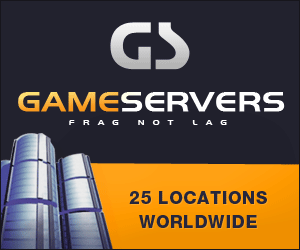 I would have to say this is true....
Houston Chronicle
December 4, 2006
Pg. 1
Rumsfeld often butted heads with brass, insiders say

By Michael Hedges and Bennett Roth, Houston Chronicle Washington Bureau
WASHINGTON — The anticipated confirmation of Robert Gates as defense secretary probably would boost morale at the Pentagon, where outgoing defense chief Donald Rumsfeld often clashed with the top brass, according to political leaders and military analysts.
But while Gates' appointment may improve the atmospherics at the Department of Defense, experts cautioned it comes as the opportunities to reshape policy in Iraq have dwindled dramatically.
The president of Texas A&M University and former CIA chief may face tough questions Tuesday at a Senate Armed Services Committee hearing, but his confirmation is nearly certain.
"This is huge good news for the American armed forces in a variety of ways," said retired Army Gen. Barry McCaffrey, who served as a top aide in the Clinton administration. "Robert Gates is brilliant, which is a dime a dozen at the upper levels in Washington, but he also has world-class experience, he is sober-minded and he knows the issues well."
Mackenzie Eaglen, a former Pentagon official and now an analyst with the Heritage Foundation, a conservative think tank, said Gates would be a major contrast to Rumsfeld, who was viewed by many subordinates as abrasive and arrogant.
"There is little dispute that Rumsfeld was seen as the center of a cult of personality at the Pentagon," he said. "I think people expect Gates to be more low-key, more of a conciliator."
In the president's ear
With Gates at Defense, the core group advising President Bush on Iraq is expected to change.
In the early days of the Iraq war, the president relied on a triumvirate — Vice President Dick Cheney, Rumsfeld and, to a lesser degree, then-national security adviser Condoleezza Rice.
Cheney remains a trusted voice, but many experts predict Gates and Rice, along with Rice's former deputy Steve Hadley, now national security adviser, will play the most important roles in helping the president set Iraq policy.
Gates, 63, worked with Rice in the late 1980s when he was the acting head of the CIA and she was a mid-level National Security Council specialist on the Soviet Union.
"Gates and Rice have had a long working relationship. Along with Hadley, they will represent the non-ideological pragmatists' view on Iraq," said McCaffrey.
He and others said the outlook would be an important change from the advice of the so-called neoconservatives, which was embraced by Rumsfeld. They saw the Iraq war in broad, ideological terms and thought it offered a chance to reshape the entire Middle East.
"Gates is the right guy in practical, strategic terms," said Michael O'Hanlon, an analyst with the Brookings Institution, a liberal-leaning Washington think tank. "The problem is, the change is too little, too late. He is inheriting a losing cause heading in a bad direction."
The incoming defense chief was until recently a member of the Iraq Study Group, headed by former Secretary of State James Baker and former Democratic Rep. Lee Hamilton. On Wednesday, the panel is expected to issue findings calling for a gradual U.S. pullback from a combat role in Iraq.
Some Gates supporters, including Republican Sen. John Cornyn of Texas, warned against overly optimistic expectations about his appointment.
"Anybody who is looking for blue skies and rainbows after the Iraq Study Group report and the Bob Gates confirmation is engaging in wishful thinking," said Cornyn, who is scheduled to meet with Gates on Monday.
Sen. Kay Bailey Hutchison, R-Texas, said Gates should be able to make good use of the job skills he honed at A&M. "He is very thoughtful, and he listens very well to all different sides of an issue," she said.
Gates' approach
Gates gave some insights into his thinking in written responses to a questionnaire in advance of his confirmation hearings.
While showing a willingness to be a team player, he also took positions at odds with White House orthodoxy.
On the one hand, he shared the administration's opposition to an immediate withdrawal of U.S. troops from Iraq.
"I believe that leaving Iraq in chaos would have dangerous consequences both in the region and globally for many years to come," Gates wrote.
At the same time, he disagreed with the White House's stand against talking with hostile governments in Iran and Syria as part of a diplomatic effort to solve the Iraqi stalemate.
"Even in the worst days of the Cold War, the U.S. maintained a dialogue with the Soviet Union and China, and I believe those channels helped us manage a potentially difficult situation," he stated.
Gates could face grilling on his past, including his role in the Iran-Contra scandal during the Reagan administration. It involved selling arms to Iran as part of an effort to free U.S. hostages, then funneling the money to the Nicaraguan Contras, a pro-American group fighting the socialist Sandinistas.
During the investigation, questions were raised about whether Gates gave full and accurate testimony when interrogated by federal investigators. He was never charged with wrongdoing.
But with the Iran-Contra mess largely forgotten, several Democrats have signaled that Gates is a welcome change.
Sen. Jack Reed, D-R.I., a member of the Armed Services Committee, said, "I think he comes in with a temperament and demeanor that's going to encourage, I think, cooperation and collaboration, mutual respect between unformed services and himself."