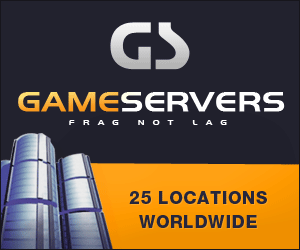 Yahoo.com
November 7, 2007 By Lolita C. Baldor, Associated Press
SEOUL, South Korea - The threat from North Korea has not been reduced despite its move this week to begin disabling its nuclear facilities, the South Korean defense minister said Wednesday as he wrapped up meetings with Defense Secretary Robert Gates.
Gates was more cautious in his assessment of the threat, however, saying that North Korea has a long way to go on its road to de-nuclearization.
"The North Korean nuclear and conventional threat remains the focal point of our alliance's deterrent and defensive posture," Gates told reporters at a news conference after a day of meetings between defense and military leaders from South Korea and the U.S. "We are started on a path (to de-nuclearization), but we are far from reaching our destination."
Gates' South Korean hosts were far more critical about their communist neighbor to the North.
"Although it's true that North Korea has begun the process of disabling its nuclear program, we cannot say that the threat from North Korea has reduced tangibly or discernibly," said South Korean Minister of National Defense Kim Jang-soo. "We don't have any intelligence to indicate coming to that sort of conclusion."
Kim said that conclusion is also bolstered by the fact that it is certain that "North Korea is continuing to pursue the acquisition of asymmetrical weapons."
Gates' more diplomatic tone underscores the sensitive nature of the six-nation talks leading to the start this week of North Korea's work to disable three major facilities at the main Yongbyon nuclear complex. And they reflect the U.S. desires to encourage North Korea's de-nuclearization.
The meetings also come in the run-up to elections in South Korea next month. Gates was met with protesters at the hotel Tuesday, representing a faction who would like to see the U.S. more quickly transfer military bases to the South Koreans and give Seoul more responsibility for its own defense.
Gates also declined to assess the likelihood of North Korea being taken off the U.S. list of states that sponsor terrorism, once it disables its nuclear facilities. He would say only that the North will come off the list only after it meets specific criteria.
Sung Kim, the State Department's top expert on Korea, said Tuesday that North Korean officials were being "very cooperative" and that work on disablement had begun at Yongbyon, 60 miles north of Pyongyang. That includes a 5-megawatt reactor that can generate plutonium for bombs, and nuclear fuel fabrication and reprocessing plants.
North Korea conducted its first nuclear test in October of last year. In exchange for disabling the facilities, North Korea would receive economic aid and political concessions.
Gates visit to South Korea is the second stop in a three-country swing through the region. He was in China earlier this week, and will go next to Japan.
During the defense meetings here, Gates also told Kim that, "after more than 50 years, U.S. commitment to the defense of the Republic of Korea is firm and unwavering."
He added that while efforts to improve the alliance are improving, "we still have a lot more work to do."
"It is my expectation that we will continue to play a role in the security of the peninsula for a long time, including past 2012," Gates said.
So far, 23 of the U.S. camps — vestiges of the 1950-53 Korean War — have been transferred as part of a broader plan to have Seoul take over its own wartime command by 2012. There are 40 more to go.
The number of U.S. troops in Korea — which was about 37,500 three years ago — has dipped to 28,000 and will end up at about 25,000 when the consolidation is complete. The South Korean military numbers about 680,000.