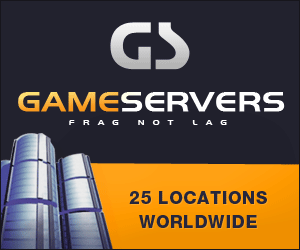 BusinessWeek.com
February 26, 2008
The Defense Secretary is helping to broker deals with stateside weapons manufacturers so the U.S. can supplant Russia as India's top arms source

By Nandini Lakshman
U.S. Defense Secretary Robert Gates is on a sales mission to India. Apart from the big-ticket military hardware the U.S. hopes to sell its close friend and ally as part of the secretary's two-day visit, Western defense contractors are keen to develop India as a long-term customer and hope to wean the country from its long-term weapons supplier, Russia.
Gates' Feb. 26-27 trip comes less than two weeks after the four-day Defense Expo 2008 which concluded in New Delhi on Feb 19. Hawking their wares there were almost all the big, global weapons players: Raytheon, Boeing, Sweden's Saab, France's Dassault, Britain's BAE Systems, Northrop Grumman, and many arms dealers from Israel. Gates' visit also occurs close to India's Mar. 3 internal deadline to consider bids worth $10.2 billion for 125 new fighter jets.
Gates met with Prime Minister Manmohan Singh, External Affairs Minister Pranab Mukherjee and opposition leaders like L.K. Advani, head of the Bharatiya Janata party; at these meetings he was expected to push America's case as an ideal partner for India, given the Asian nation's defense requirements. At a brief press conference in New Delhi Gates stated that he wanted to "expand the significantly improved relations between the U.S. and India." The second day of the visit is expected to bring a slew of new defense deals.
Gates' trip comes in sharp contrast to the last Pentagon visit to India in November, 2006. Then, Under-Secretary of Defense Frank Lavin arrived with a 250-member delegation representing 175 U.S. companies to negotiate hookups with Indian companies to build nuclear reactors.
Fighter Jets in Play
With Gates, however, the mission is different. For Lavin, closing the controversial civilian nuclear deal with the Indians was a priority. Now, despite the nuclear issue having hit gridlock due to opposition in India's Parliament, both India and the U.S. have moved closer than ever. Gates' trip couldn't have been better timed: India is pursuing a plan to improve its armed forces dramatically. New Delhi is expected to buy around $100 billion worth of equipment and technology including fighter aircraft and submarines over the next five years, replacing its outdated Russian arsenal. Being India's first option in defense equipment, over Russia, is Gates' goal.
The fighter jets are the big purchase in play. Here, apart from the American F-16s and F-18s, Russia's MiG-35s are being aggressively marketed to the Indians. The Americans seem to be in the lead. In a separate purchase in early February, India agreed to buy six military transport planes worth $1 billion from Lockheed Martin (LMT). This time, both Lockheed and Boeing are vying to sell fighter jets to India.
India desperately needs aircraft carriers, too, as its purchase of the Russian ship
Admiral Gorshkov
is delayed, and India's own carrier, the INS Viraat, is aging fast. For weeks, reports have circulated in Indian newspapers and on various blogs that the U.S. would give the
U.S.S. Kitty Hawk
, a conventionally fueled carrier that was slated for decommissioning, to India. But a Navy spokesman in Washington, Lt. Col. Clay Doss, shot that story down. "We're not doing it," he said. "The Navy has no plans to transfer the Kitty Hawk to India, nor is this a subject of discussion between our navies at any level." He noted that any transfer of ships so huge requires congressional approval. The Navy, he added, hasn't sought such approval to transfer the Kitty Hawk to India.
Strengthening U.S.-India Alliance
C. Uday Bhaskar, security analyst and former director of the New Delhi-based Institute for Defense Studies & Analysis, stresses that it is highly desirable for both the U.S and India to deepen their military ties. India needs to lessen its dependence on Russia for weaponry, and to obtain the latest technology, in which the U.S. leads. It will take some time for the U.S. to replace Russia as the premier arms supplier to India. But India is leaning increasingly towards Washington.
Helping that goal along is corporate India, with a new interest in India's defense business. In 2003 New Delhi privatized defense manufacturing and purchase so India could build up its own industry. New Delhi has stipulated that successful foreign bidders on weapons deals must reinvest 30% of the value of any contract worth more than $70 million in India-based manufacturing, so weapons technology and skills can develop at home.
Consequently, foreign companies have been scanning the radar for suitable local partners. And there are plenty in India. In the last week the $50 billion Tata group struck five deals, including a $500 million contract with Boeing for arms-related components and one with Connecticut-based Sikorsky Aircraft, to establish an S-92 helicopter cabin production unit. Raytheon's been talking to Indian tech major Wipro , manufacturer Godrej & Boyce, and engineering giant Larsen & Toubro about armaments projects.
It's a business windfall for sure. The Indians see U.S. investments as a way of containing India's militarily aggressive neighbors, China and Pakistan. They also see it as a prestige play for India in the global arena. Indian Defense Review's Verma says that by assigning stakes to "friends like the U.S., Germany, and France, India can leverage its stature in international fora. It's a win-win situation."
Lakshman covers India business for BusinessWeek.