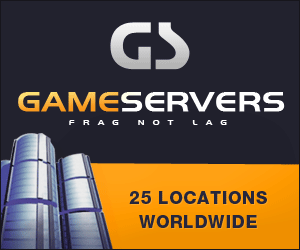 Pacific Daily News (Guam)
May 31, 2008 By Gaynor Dumat-ol Daleno, Pacific Daily News
Defense Secretary Robert Gates wrapped up the Guam portion of his Asia-Pacific trip yesterday, with an assurance that, as the U.S. military buildup moves forward, the Pentagon will be "sensitive to the needs of the people of Guam."
"The people of Guam have been very hospitable to our military forces for a very long time," Gates said, adding that the Department of Defense would like to keep that relationship going.
Before leaving aboard a jumbo jet that took off from Andersen Air Force Base at noon yesterday, Gates took a helicopter tour of the island.
Cameras from national and international media organizations had their chance to take aerial snapshots of Guam as well.
"I'm surprised at the amount of construction that's already under way," Gates said after the aerial tour.
The military buildup's largest component, the $10.2 billion relocation of thousands of U.S. Marines from Okinawa to Guam, awaits the completion of a comprehensive, environmental impact study before the construction begins.
The Finegayan area that stretches for miles along Route 3 -- and adjacent to Andersen Air Force Base -- was identified by military planners as the preferred site for the proposed Marine base.
Gates said he's confident the goal to relocate U.S. Marines from Okinawa to Guam by 2014 will be met.
Military projects
Construction projects related to the Marines' relocation to Guam are expected to start about two years from now. But other military projects have been under way.
This fiscal year alone, $228 million in military construction projects are part of the military budget, including projects for the Air Force, Army and National Guard and for the construction of schools for children of military families.
At Andersen Air Force Base, between $1.7 billion and $2 billion worth of projects are expected to be carried out within the next few years, said Brig. Gen. Doug Owens, commander of the 36th Air Base Wing at Andersen and the base's commander.
"Andersen six years from now will not look anything like this," Owens said.
The military growth on Guam in the next several years will be unprecedented, Owens said.
He said Guam's strategic location, as the tip of U.S. soil in the Asia-Pacific region, is suited for immediate deployment of U.S. military forces to anywhere in the Asia-Pacific. Whether for humanitarian aid, or for combat, anyplace in East Asia is within single-digit flying hours from Guam, he said.
Mudslides in the Philippines, the recent storm devastation in Myanmar, the China earthquake and other U.S. humanitarian missions involved personnel from Andersen as among the first potential U.S. responders, he said.
At Andersen, construction is under way for a $42 million facility that would house several unmanned Global Hawk surveillance aircraft. The Global Hawk complex could be completed by May 2009 and its aircraft are expected to start arriving a few months later -- around July 2009, Owens said.
F-15 fighter jets are coming to Andersen as well, he said. The base also expects to start seeing the rotational deployments of F-22s, Owens said.
"We are posturing ourselves to be able to accommodate ... America's next generation of (fighter jets)," he said.
Andersen will see its Air Force military personnel population grow from 8,000 now to about 9,000 in the next several years, he said.
But the significance of the change at Andersen won't be the number of people stationed there, but in the base's increased capability to respond quickly to situations in the Asia-Pacific, he said.
Buildup
When Gates arrived on Guam Thursday afternoon, Gov. Felix Camacho asked Gates to support Guam's request for U.S. financial support for infrastructure improvements and other expenses related to hosting a massive increase in U.S. military presence. The local government has put a price tag of $2 billion to $3 billion in civilian projects to accommodate the buildup.
Conference
Gates yesterday continued to his next stop: the 7th annual International Institute of Strategic Studies Asia Security Summit in Singapore.
The conference, known as the Shangri-La Dialogue after the hotel where it's held, will bring together more than 20 major participants, a military wire service reported. Gates also will travel to Thailand and South Korea.
Just before leaving Guam, Gates said his trip is to reassure U.S. allies in the region that, despite U.S. engagement in Iraq and Afghanistan, America is committed to keeping the Asia-Pacific region secure.