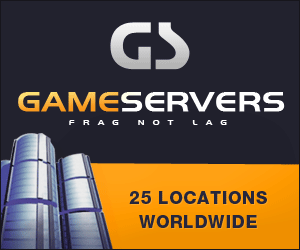 New York Times
November 5, 2007 By Thom Shanker
BEIJING, Nov. 4 — Defense Secretary Robert M. Gates arrived Sunday in Beijing to begin two days of talks with senior leaders, and Pentagon officials said he planned to press for a more open dialogue on China's military while discussing ways to build trust and cooperation.
"I don't consider China at this point a military threat to the United States," Mr. Gates said before he left for China.
"I have concerns with a variety of military programs that they have under way," he added. "I have concern with the lack of transparency. And those are the kinds of issues that we will be talking about, in addition to how we can strengthen the relationship."
Senior Defense Department officials say China has undertaken an aggressive military modernization campaign that will result in more submarines, surface warships and combat aircraft able to challenge foreign armed forces across the region.
But the Chinese military operates in ways that are far more opaque than Western armed forces, Pentagon officials say, leaving the United States uncertain about the exact size of China's military budget or its long-range military goals.
"What does the military buildup mean for us and the rest of the region?" a senior Defense Department official said, speaking anonymously because he was commenting in advance on high-level meetings, as he described issues Mr. Gates planned to discuss with his hosts.
According to Pentagon statistics, the official Chinese military budget grew by almost 18 percent this year. But Pentagon officials say that figure does not represent the nation's entire spending on national security.
While the Bush administration has welcomed a prosperous and peaceful China, American officials regularly encourage it to take on more responsibility for maintaining stability in a global system that has rewarded Chinese economic interests.
Thus, looking beyond the Pacific Rim, Mr. Gates is expected to press Beijing to contribute further to economic sanctions intended to halt Iran's nuclear ambitions, which could be a prickly issue given China's growing economic ties with Iran.
"We think China could do more on Iran," said the senior Pentagon official traveling with the defense secretary.
Mr. Gates, making his first visit to China as defense secretary, succeeded Donald H. Rumsfeld, who issued a number of provocative statements on the Chinese military before leaving office last December. Ties between the Chinese and American military had already improved since a crisis after a 2001 collision of a Chinese fighter jet with an American reconnaissance aircraft.
Other issues expected to be raised in the sessions in Beijing include stalled plans for a military-to-military telephone link between the two nations, as well as China's recent test of an antisatellite weapon. The test greatly concerned the American military, given its reliance on satellites for communications, finding targets and global positioning.
"If you are sitting in the Pentagon, China is a potential peer competitor," said Michael J. Green, of the Center for Strategic and International Studies, a Washington policy institute.
"You want to shape Chinese decisions, to dissuade China from choosing military or other destabilizing solutions to their problems and to encourage them to be a responsible stakeholder," said Mr. Green, senior director for Asian affairs on the National Security Council in 2004 and 2005. "For that, you need a credible military deterrent — alliances, presence. But you also have to use reassuring language."