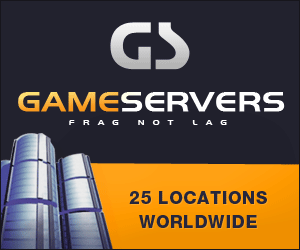 Washington Post
April 23, 2007
Pg. 1
U.S. Tries High Walls and High Tech To Bring Safety to Parts of Baghdad
By Karin Brulliard, Washington Post Staff Writer
BAGHDAD -- The U.S. military is walling off at least 10 of Baghdad's most violent neighborhoods and using biometric technology to track some of their residents, creating what officers call "gated communities" in an attempt to carve out oases of safety in this war-ravaged city.
The plan drew widespread condemnation in Iraq this past week. On Sunday night, Prime Minister Nouri-al Maliki told news services that he would work to halt construction of a wall around the Sunni district of Adhamiyah, which residents said would aggravate sectarian tensions by segregating them from Shiite neighbors. The U.S. military says the walls are meant to protect people, not further divide them in a city that is increasingly a patchwork of sectarian enclaves.
The military sees a simple virtue in the barriers.
"If we keep the bad guys out, then we win," said 1st Lt. Sean Henley, 24, who works out of an outpost in southern Ghazaliyah, a Sunni insurgent stronghold on Baghdad's western edge that is among the first of the gated communities. The square-mile neighborhood of about 15,000 people now has one entrance point for civilian vehicles and three military checkpoints that are closed to the public.
In some sealed-off areas, troops armed with biometric scanning devices will compile a neighborhood census by recording residents' fingerprints and eye patterns and will perhaps issue them special badges, military officials said. At least 10 Baghdad neighborhoods are slated to become or already are gated communities, said Brig. Gen. John F. Campbell, the deputy commander of American forces in Baghdad.
The tactic is part of the two-month-old U.S. and Iraqi counterinsurgency plan to calm sectarian strife and is loosely modeled after efforts in cities such as Tall Afar and Fallujah, where the military says it has curbed violence by strictly controlling access. The gated communities concept has produced mixed results in previous wars -- including failure in Vietnam, where peasants were forcibly moved to fortified hamlets, only to become sympathizers of the insurgency.
Soldiers and military officials said that it was too early to evaluate the success of Baghdad's gated communities and that adjustments would be made according to results and residents' feedback, some of which has been negative. But they insisted the measure is worth a try in the city's bloodiest neighborhoods.
"We've really taken a hard look and said, 'This is an area where we need to monitor people coming in and people coming out . . . and it is the only way we could do it,' " Campbell said.
Wartime Baghdad has become a tableau of barricades as violence has swelled. Enterprising residents put them to use as free advertising space, blank canvases for graffiti and sunny spots for drying carpets.
But the blockading of Baghdad has reached full throttle under this year's security crackdown, with dozens of new neighborhood military outposts needing protection -- and fast. The push has triggered a run on concrete barriers, which sometimes are not fully dry when military engineering units pick them up, said Capt. David Hudson, 30, who leads a company charged with building many of the city's blast walls. The unit now goes through as many as 2,000 barriers a week.
Hudson's unit spent weeks installing two six-foot-tall, mile-and-a-quarter-long walls along the northern, western and southern borders of southern Ghazaliyah. Another unit blocked the cross streets on the east side with waist-high Jersey barriers.
Under cover of darkness on a recent night, Hudson's soldiers placed 44 barriers at an intersection on the eastern edge of Ghazaliyah, a spot known for bombs and snipers. Tanks and Humvees provided security for the cranes and forklifts being used to build what would be the neighborhood's lone civilian checkpoint.
"They've been doing it in Florida, and the old people seem to like it," joked the platoon's leader, Sgt. 1st Class Charles Schmitt, 37, as he watched his team create the public entrance to the new gated community.
If there were ever a place that defied the tidy and tranquil image suggested by that term, it is Ghazaliyah.
Although the neighborhood used to be mixed, it was also home to many Sunni leaders of former president Saddam Hussein's army. Many fled when they were stripped of their jobs after the 2003 U.S.-led invasion, but some stayed.
Their presence provided a foothold for Sunni militants, who found the area a convenient gateway to Iraq's Sunni insurgent heartland to the west. Now southern Ghazaliyah is a base for al-Qaeda in Iraq and other Sunni insurgent groups, including the 1920 Revolution Brigades.
These days, dogs nose through a seemingly endless terrain of trash-filled dirt lots. Houses are riddled with bullet holes or marked with black X's, the insurgents' warnings to Shiites to leave or be killed. Businesses have shuttered, and services are intermittent. More than half the houses are abandoned.
The Delta Company of the 2nd Battalion, 12th Cavalry Regiment -- Henley's unit -- moved into one of the deserted homes in mid-March, establishing an outpost in a villa with chandeliers and recessed lighting. When they began doing sweeps, roadside bombs exploded often. Firefights and rocket attacks occurred daily. The soldiers found piles of mutilated bodies and empty houses whose interiors were smeared with blood.
But shootouts and explosions have slowed, the soldiers said. They are no longer finding piles of corpses these days -- "just onesies and twosies," according to Sgt. 1st Class Tom Revette, 36. Tips from residents have skyrocketed, leading the troops to weapons caches and wanted men. Before setting up shop, Henley said, the unit had "no viable targets, not one. Since we've been out here, we've got a laundry list."
The outpost's leader, Capt. Darren Fowler, 30, said the raids alone will not keep terrorists out. Walls and technology might, he figures.
So Fowler plans to have soldiers at the entry point use scanners to log the fingerprints and eye patterns of every person who enters southern Ghazaliyah. That will deter insurgents while building a sort of neighborhood census, he said, something counterinsurgency experts say is an essential step in tracking population movements. It will also let soldiers compare the fingerprints of people who enter with fingerprints collected during operations.
"We can pull fingerprints off all the bad stuff they handle and run it through the database," Fowler said in an e-mail. "The soldiers' favorite show to watch is CSI. We actually get some techniques from them."
Fowler is also considering issuing identification badges to every resident of the gated community. But the area will not be closed off to outsiders, because its markets are crucial to Sunnis who live in nearby Shiite neighborhoods and are too afraid to go to their own bazaars, he said.
The method of screening entrants is chosen by the Iraqi and U.S. troops on the ground and will vary from one gated community to another, said Campbell, the deputy commander in Baghdad. Some might check Iraqi food ration cards, which show the holder's address, and use biometrics -- which many soldiers have been collecting during sweeps -- as a second-tier check.
"Most of the Iraqis have a card that tells where they live," Campbell said. "So if they don't have one for that particular area, then [soldiers will] go through the biometrics and see if there's any past history of any activity that we would not want to have."
Many weary residents of southern Ghazaliyah are pleased with the effort to shut out the blood bath, the soldiers said, while others have griped about the inconveniences it presents.
Earlier this month, Fowler led off the nightly meeting of Iraqi and American soldiers, gathered around a dining table to review operations on PowerPoint slides.
"Because of your help, I have gone one full week without being shot at," said Fowler, a tall Southerner famed among his peers for having survived 13 roadside bombings unscathed, 11 of them in Ghazaliyah.
Soon he addressed the barrier plan. The rural lanes to the west would be sealed off soon, he said, "so terrorists cannot use the farm roads to get into Ghazaliyah."
Many of the Iraqi soldiers nodded. But not Maj. Hathem Faek Salman, who fears the barriers are more likely to anger residents than shut out violence.
"This is not a good plan," Salman, 40, had said before the meeting. "If my region were closed by these barriers, I would hate the army, because I would feel like I was in a big jail. . . . If you want to make the area secure and safe, it is not with barriers. We have to win the trust of the people."
The next day, a convoy rumbled out to Bakriyah, a small village west of Ghazaliyah -- just outside the walls and a little more than two miles from the civilian checkpoint. It was a peaceful mission: to track down a town leader who is on a local citizens' council that the soldiers meet with regularly. The man, Najim Abdullah, had skipped a recent meeting, and the soldiers thought his absence might have been to protest the barriers.
Three U.S. soldiers, an interpreter and an Iraqi soldier removed their helmets and sat down on the ornate carpets in Abdullah's home, leaning against the walls with pillows propped behind their backs. Abdullah's wide-eyed grandsons served sweet tea.
Abdullah, cross-legged in a gray dishdasha, or traditional robe, said he had missed the meeting because of an emergency. But the gated community idea, he said, "doesn't make any sense." His villagers had long driven into Ghazaliyah's west end to go to its markets or continue toward central Baghdad. Now they would have to drive around it.